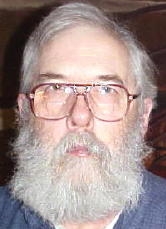 By Alvin Engelke
alvinengelke@hotmail.com

The Creston auction will be Saturday, December 6, starting at 6 P. M. at the Creston Community Building. It will be a good time to get some stocking stuffers for the rug rats, cheese to pack in the dinner pail and pepperoni to make special pizzas for Holiday guests.

The Creston area continues to have early winter weather with cold, flurries, rain, etc. with more cold weather predicted. When the sun was shining Friday the midges were doing their ariel dances. The worshipers at the "Church of Global Warming" are finding more & more who question their pseudoscience as more of their "fibs" are found out.

Even though there have been a substantial number of the DNR's "speed beef" harvested, it seems that there are lots left.

Several area residents have come down with a very nasty intestinal flu which might be described as a "quick weight loss program".

Allegheny Power cut a right-of-way so power lines could be run to the Loudin cabin. They cut down the big hickory in the Pell swamp that had provided food for generations of squirrels and they even cut down Hunter Pell's famous pear tree that had stood for 81 years after his death. One woman commented that the new right-of-way looked like a tornado had gone through the area with piles of brush.

Speaking of power lines the furor continues over the proposed big transmission line (PATH) to provide cheap power to the liberals in the northeast with the expense being paid, in part, by "wealthy" states like West Virginia. With many more large gas transmission lines in the works it is good to know that rights-of-way can be leased for a period of years. The State of W. Va. (DNR) which isn't exactly known for hard nosed bargaining did a 15 year contract with Chesapeake for a new 10" line in Roane County with the language that the gas company would not acquire title to the land and would not, willy nilly, use herbicides that would be harmful.

Sarah Douglas Johnson, age 72, passed away after being diagnosed with liver cancer. She had attended Pioneer Days in Elizabeth back in October. After retiring from Lakin Hospital she was active in numerous civic enterprises including the local Solid Waste Authority.

Former Palestine resident Doral Lockhart, age 79, passed away in a Parkersburg rest home. He formerly worked for the state road as a grader operator.

Jackie Ray Stewart, Sr., age 73, of Mineral Wells passed away at his home. He was born in Big Run of Little Creek the son of Jennings R. & Lurline Arthur Stewart.

Former West Virginia governor Cecil H. Underwood passed away. His late wife was from Grantsville and even when going about in a walker he recognized local residents and asked about local happenings. It is generally conceded that he ignored political pressure from the county seat and caused the Creston bridge across the Little Kanawha River to be built. Those who travel Route 5 today for the most part cannot believe that there were those who spent years keeping the bridges from being built at Elizabeth, Annamoriah & Creston.

Bessie Arthur was attending to business in Elizabeth.

Katy, Nick, Eric & Rebecca Newsome, Kerry, Travis, Josh, Jocie & Broyden Lucas were Thanksgiving Dinner guests of Tammy & Denver McFarland.

Those dining Friday at the residence of Mr. & Mrs. I. J. Lynch Sr. were Mr. & Mrs. I. J. Lynch Jr., Luke, Levi & Leslie & Leslie's baby Jeremiah, Tim Lynch, Mr. & Mrs. Denver McFarland, Tara (the comely redhead), Hoss, Dakota, Brittani, Jacob & Savannah Donley.

Rick Starcher was attending to business in Spencer.

Thomas Jefferson noted that "The democracy will cease to exist when you take away from those who are willing to work and give to those who would not."

The naming of Eric Holder as Barry Hussein's attorney general raised more than a little local interest (all this is 'change') as he was involved in the Clintons' pardon of Mark Rich a worldwide commodities trader (think oil & gasoline prices) who was the former owner of Ravenswood Aluminum where several local folks used to work. An official in Jackson County noted that Rich "almost destroyed Jackson County".

Reflecting (no doubt) change and the "new tone" in America, Planned Parenthood is selling gift certificates for abortions at their abortion parlours nationwide. They were active in the recent national political campaign.

Freddie Bush was attending to business in Creston. He was looking for some 'dozer work to do for others and he noted that he did not get to sell his calves as his buyer backed out at the last minute (after Freddie had started them on grain for him). Freddie noted that good calves had been selling for 40 cents at the market, down from $1.20 last year.

There was a surprise birthday party for Nancy Engelke at the Peppermill in Parkersburg that had been set up by her two daughters, Jane & Anna. Those present included most of the Schenerlein family, the schemers, Linda Sams, Brenda McCann, Diane Wolf, Adam Yates, Mr. & Mrs. Todd Rhodes & daughters, Sally Morris & the local correspondent.

The attacks on Bombay, the financial capitol of Hindoostan should be a wakeup call that the War on Terror is far from over and is, in fact, worldwide in scope. Death to the infidels includes Hindoos too. Consider, for a moment, what 10 well-trained terrorists could do in Parkersburg or the little community down at the Mouth of the Elk River. Added to that there is the problem with the pirates from Somaliland. Some say they don't know what to do with them. Those who need guidance could read what Thomas Jefferson, who was a real Democrat, did with the Barbary Pirates. He destroyed their boats, used them to catch warm lead, freed their slaves (captured seamen from other countries) and destroyed their dens (towns). This was & is something savages do understand.

The price of local Pennsylvania grade crude oil rose $3.75/bbl to $48.25 while gasoline prices in Parkersburg are now below $1.75/gallon. Travelers from elsewhere note that fuel is now in the $1.50 range in other states.

Chesapeake called the cousin of a local resident and said, "If you sign this lease we'll allow you to participate in the forced pool unit for the new Trenton/Black River well in Roane County." The lease called for 1/8th less "post-production costs" which were defined as all costs & expenses of treating and processing oil and/or gas & separating liquid hydrocarbons from gas, other than condensate separated at the well & transporting oil and/or gas including but not limited to transportation between the wellhead & any production or treating facilities & transportation to the point of sale & compressing gas for transportation & delivery purposes & metering oil and/or gas to determine the amount sold and/or the amount used by lessee & sales charges, commissions & fees paid to third parties (whether or not affiliated) in connection with the sale of the gas and any and all other costs & expenses of any kind or nature incurred in regard to the gas or the handling thereof, between the wellhead & the point of sale. Lessee may use others to provide such services and if lessee uses its own pipelines and/or equipment, post-production costs shall include without limitation reasonable depreciation & amortization expenses relating to such facilities, together with lessee's cost of capital & a reasonable return on its investment in such facilities. All these items were ruled to be improper in the Tawney case which was finalized this month with damages against the company for $380 million. Of course the folks will participate anyway and they will be paid on a gross lease not the "company standard lease" they were told that they had to accept.

Many are wondering what will be the function of the new Internal Security Force which is to be of a size comparable to the nation's military. Some wonder if they are to take young children away to attend "Young Pioneer" camps such as they have in Cuba & other "progressive" countries. Some note that Benito & Adolph both had such organizations and the USSR/Russia has the secret police.