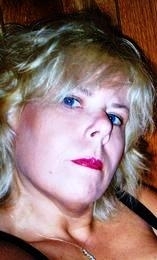 Kathleen H. Taylor
fieldaflowas@yahoo.com

School vacation. Two words dreaded by parents everywhere. Why is it that kids can wake up before 6 during vacation but not on a regular school day? I'm not getting that.

How about this cold weather and snow? The kids were convinced they were going to get a day off. I told them they were going no matter what. I'd drop them off about 8 and pick them up around 3. It is bad enough I will have to listen to 9 days of fighting over the XBOX. I sure as heck don't want to add more days to it. The temperatures have reminded of the time I had spent in Massachusetts. It was not unusual to go to school dressed in so many layers that it would take until first period to get all the clothes off. As far as the snow days go, we never got any. There could be 2 feet of snow on the ground and it was still, "sorry about your luck."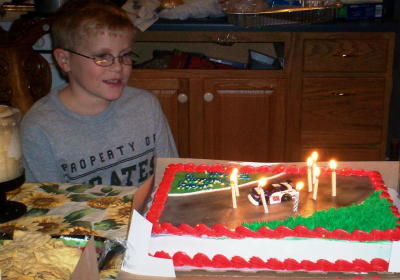 Ethan's birthday party went very well. I made entirely too much food. We will be eating deviled eggs and summer sausage for the next six years. If I dared to throw any of it away, my Mom's words would echo in my head, "Starving children in China would be happy to have that." I found that all it takes is one time to say "go ahead and send it to them then" to be in big trouble. Anyway, I really appreciate all who attended. I especially appreciate those who took some food home with them. Maybe we will only have to eat eggs for just five years.
The shop is going through quite a metamorphosis right now. I think our clients, old and new, will really be into the new attitude. Trick has already made quite a "mark" on Main Street. But, the girls and I will forever be the original 'tude. I am in the process of learning to do the nail thing. I do my own very well, but, there is something about people preferring a piece of paper. However, if one looks at it from a different perspective, just because one graduates from college, doesn't necessarily mean they are better at their profession. That intelligent theory can be located in Kathy's Big Book of Questionable Blonde Theories.
I need to give a shout out to a special Sugarland fan out there in Technology Land. Thanks for writing!
Are you ready for Thanksgiving? My reply to that is, is anyone? Are we ever really prepared for those "what are you doing with your life now?" questions often overheard at the dinner table? My answer will be the same except with a few more lowlights this year. I have taken my hair to a warmer level. Although, I do love rockin' the Debbie Harry platinum.
Avery is all about wrestling. I really didn't think he would hang with it. But, once again, he has proven me wrong. However, I don't think wrestling is the only thing he's got going on. I picked him up at school and he was surrounded by 5 little girls. I spoke with a teacher and she informed me that this was a daily event with my son. What's up with that? That's all I need is a 6 year old ladies' man. Everyone has a gift in something I guess.
Good luck to all the hunters out there in the woods (but, the reality is, they're all sleeping in recliners in these buildings known as "shanty's"). I hope this season brings you the antlers on the wall you've been dying for all your life. Gosh knows there are never enough dead animals to dust. (No puffed and stuffed animals in my house, I guarantee that)
My song pick for this Thanksgiving week is, "When You Say Nothing At All", the Keith Whitley version.