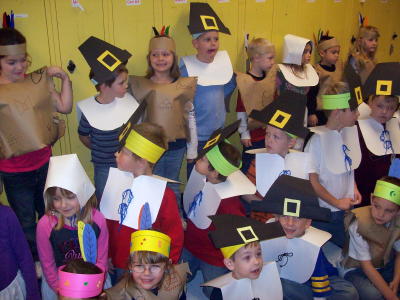 By Amber Price
Pleasant Hill's kindergarten students celebrated Thanksgiving Wednesday afternoon. Students dressed as pilgrims, paraded throughout the school, and performed a Thanksgiving song.
Afterward, students joined their parents for a Pie Social and the parents participated in a discipline workshop presented by the Parent-Resource Center. Title I teachers would like to thank Lisa Groves and Patsy Kisner for a great presentation.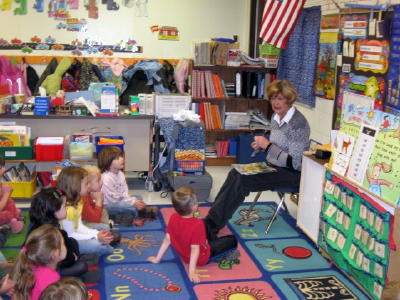 Read to Me Day was also celebrated at Pleasant Hill on Thursday with volunteer readers. Thank you to the parents and students from Calhoun County High School for sharing your love of books and enthusiasm for reading.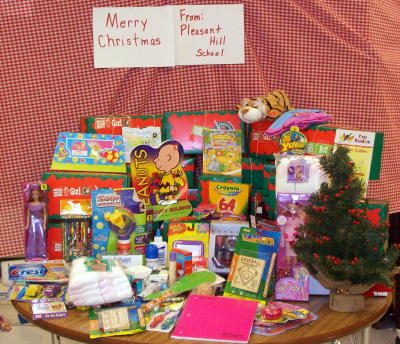 Pleasant Hill also participated in the "Operation Christmas Child Shoe Box" Project. Students brought in items for shoe boxes or money for postage throughout the week. Due to the great generosity of students, parents, and staff we received enough items to fill approximately 40 shoe boxes and some money for postage.
Snowflake King and Queen money is due Monday, December 1. Please take all money to Calhoun Banks-main branch.
PTO Meeting Monday, Dec. 1 at 3:45 p.m. in Mr. Golinsky's room.
PTO Scholastic Book Fair is December 2-5 from 8:30 a.m.-2 p.m.
Please continue to clip and save Box Tops for Education and Campbell's Labels for Education.