By Bob Weaver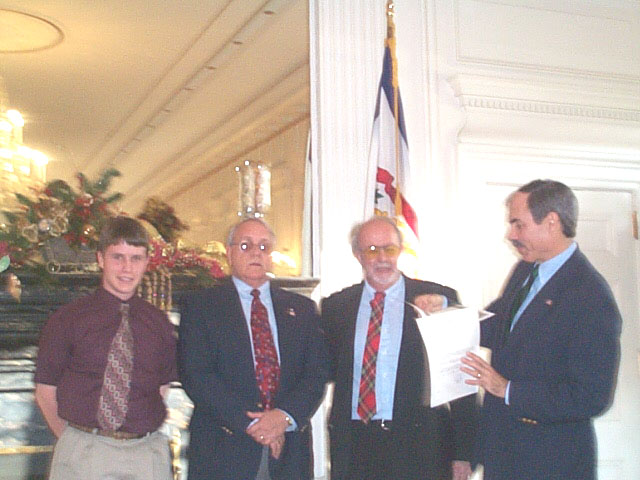 Calhoun reps receive funding (L to R) Assessor Jason Nettles, Commissioner Larry McCallister, President of Commission, Bob Weaver and Gov. Bob Wise
After years of putting funding packages together, the Back Fork water extension to the Pleasant Hill Public Service Water District has finally been funded. Gov. Bob Wise presented $17 million in Small Cities Block Grants yesterday in Charleston, issued to 22 different communities. With additional matching funds, the financial impact on projects amounts to over $43 million, said Wise.
Calhoun Commissioners Larry McCallister and Commission President Bob Weaver met with Gov. Bob Wise yesterday to receive the $515,000 needed to complete the water extension.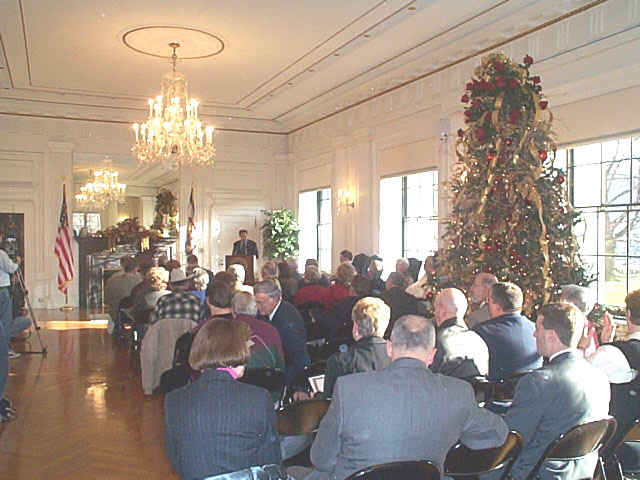 Gov. Wise meets with representatives from 22 communities
The Back Fork project, which has been on the board for over eight years, will bring water service to slightly over 50 customers.
All three Wirt County commissioners, President Offutt, Lowe and Murray, were present to receive $250,000 funding for the new Coplin Rural Health Care Center, currently under construction in Elizabeth.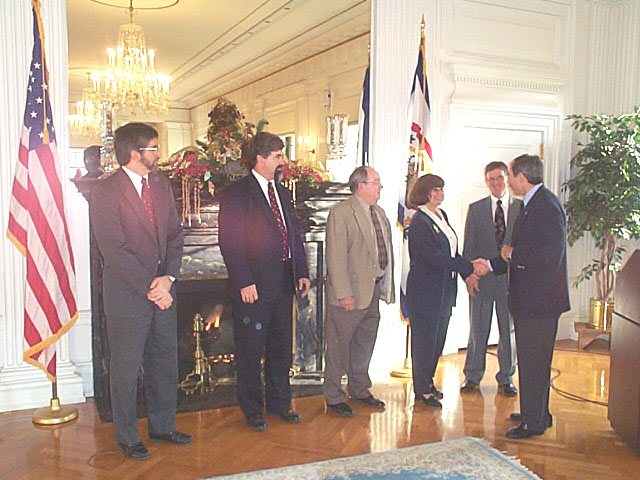 Wirt representatives receive clinic grant (L to R) Fred Rader, MOVRC, Commissioner Robert Lowe, Commissioner Charles Murray, Administrator Dee Scritchfield of the Coplin Clinic, Commission President Lention Offutt and Gov. Bob Wise
Governor Wise thanked a number of county and city officials from the state for their "vision" in improving infrastructure, particularly water, sewage and health care. He said the development of regional projects is essential to improvements in rural areas.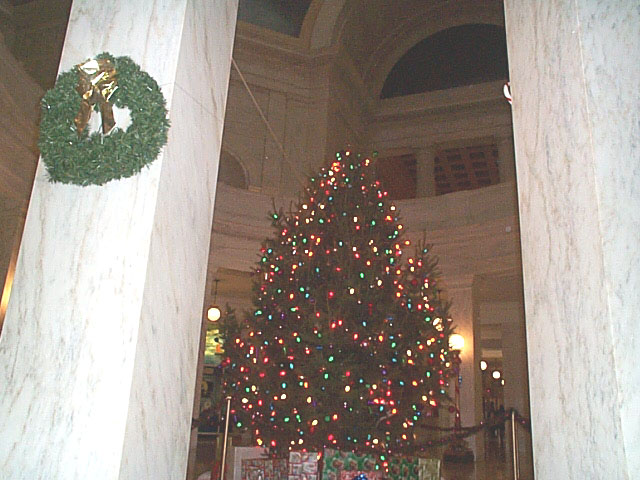 Christmas tree in capitol rotunda