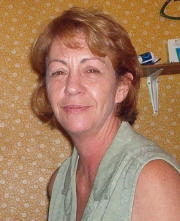 By Janet Siers
304-655-7254
countrymebe@yahoo.com

Went shopping in Clay Saturday and was honored to meet Jamie Scott Nicholas' father, Bud. Mary Moore and I were moved at the loss of the man's son. I had tears in my eyes.

Enjoyed seeing the Elk River it is clear and a beautiful sight this time of year.

No chestnuts on this tree here in the yard. Daddy loved them boiled. Peach trees, chestnut, and apple are just dying from the inside. Must replace these valuable fruits. I have an excess of black walnuts. If anyone needs them they can have at it.

These pigs when you scratch them behind the ears they just lay down. It's funny.

Saw a beautiful Blue Heron in Big Otter creek. Plenty of deer here in the meadows in the evenings. They all seem so small to me.

It's been so dry. Creeks are dried up and the ponds are lower than ever. Plenty of nuts. I believe it will be a rough winter. Let's all be prepared.

Snowing here in WV.

Have a wonderful week!