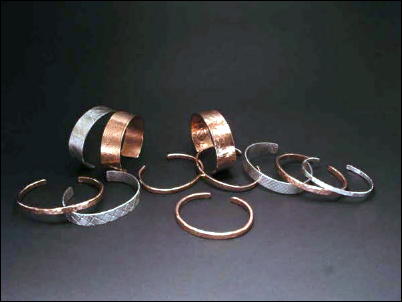 Connie and Tom McColley of Chloe will have their first Studio Open House and Holiday Sale on Saturday and Sunday, November 15-16 from 10 a.m. until 6 p.m.
Connie will be showing her new line of sterling silver jewelry and Tom will have his turned wooden bowls made of local woods.
Also attending the event is Lynn Gundry of Stumptown with her beautiful stained glass.
The Studio Open House is an opportunity to meet the artists, tour the studio and find the prefect holiday gift.
Tom and Connie are best known for their white oak split baskets. Guests are welcome to view their personal basket collection which will be on display but not for sale.
The McColley studio is located on their farm in southern Calhoun County.
From Route 16, turn onto Oka Road just north of Chloe. The driveway is a gravel country lane on the left, just 2 miles from Rt. 16.
Follow the signs to the top of the hill. For more information call 304-655-7429.