Article and photos submitted by John Griffin

The auction at the courthouse in Elizabeth was well attended, with various treasures compiled over several years, up for bids.

County Commission president Lention Offutt served as auctioneer for the rainy day occasion. A variety of office equipment and furniture (chairs, filing cabinets, etc.), lawn mower, weed eaters, kitchen appliances, the heavy steel door from the jail, and a storage building were among the more modern objects sold, most at bargain prices.

A couple of antique ballot boxes and an antique wooden phone booth seemed to draw the most interest from the crowd. The "set works" off the old dumb waiter at the courthouse was sold as well. Sales were reported to have totaled around $3600.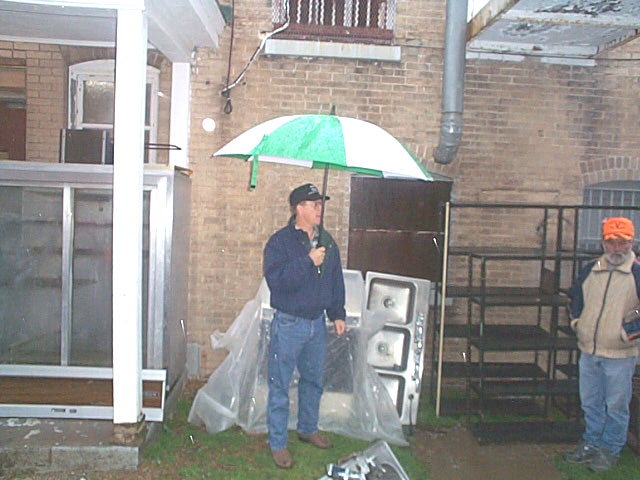 Wirt County Commission president Lention Offutt
served as auctioneer, starting the proceedings outside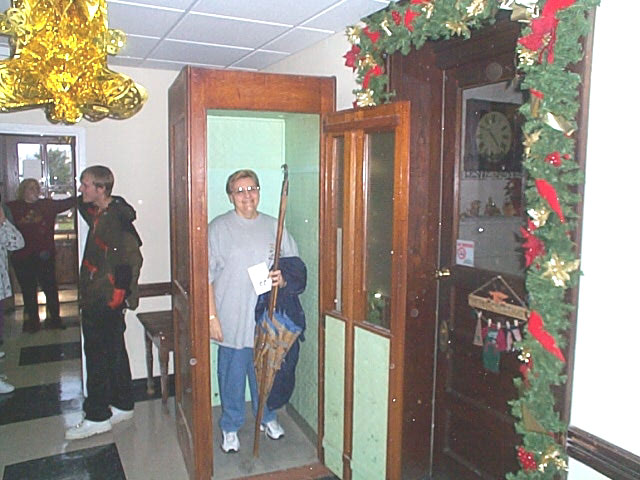 The proud new owner of the antique phone booth stands inside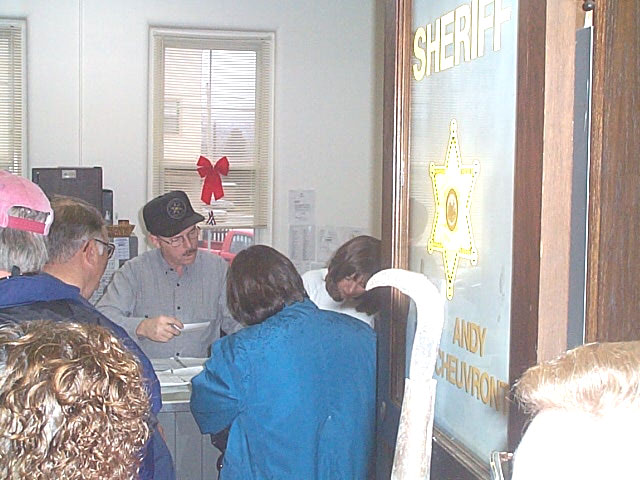 Deputies Lewis J. Peck and Lynn Brindo
ring up the sales in the sheriff's office