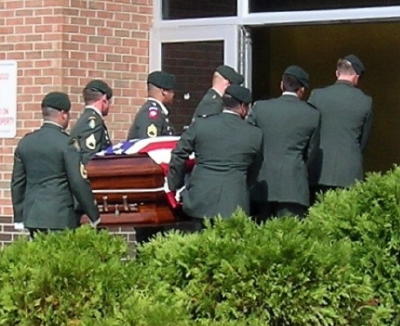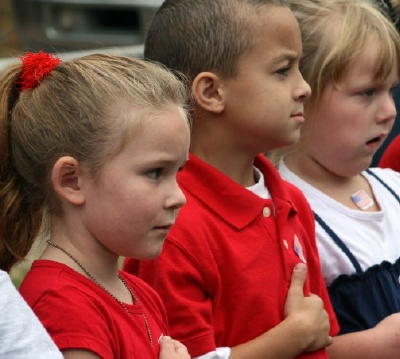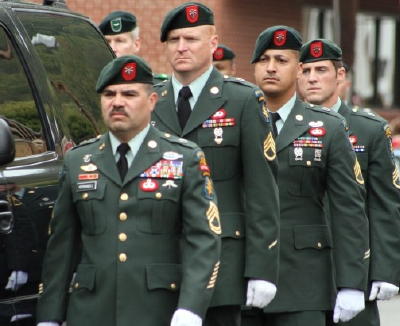 Clay native Sergeant Jamie Nicholas was laid to rest yesterday after the community came out to honor him for his service to America.
Nicholas, who is related to a number of Calhoun residents, was killed by a roadside bomb in Afghanistan.
Friends and family packed the Clay County High School Gym to honor a fallen hero, remembered as a kind and compassionate person and a dedicated soldier.
Family friend Donna Legg said,"We are here to show that we are very proud of Jamie and the things he has done."
After the funeral service, the hearse with fellow soldiers on foot wound its way down Clay's Main Street, where about 1,500 citizens and a thousand students said their goodbyes.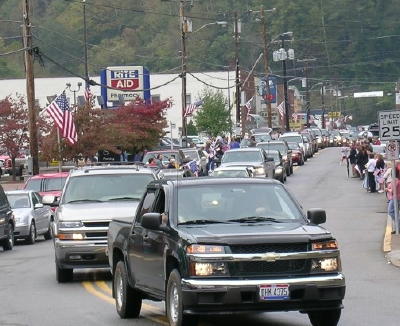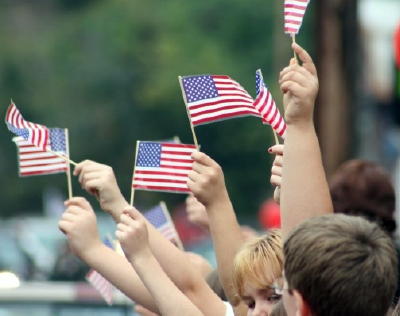 Photos courtesy of the Clay Communicator