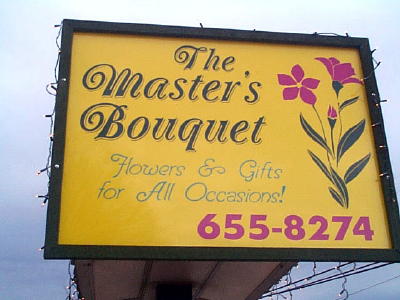 Arnoldsburg florist and gift shop celebrates anniversary
The Master's Bouquet, an Arnoldsburg florist and gift shop, celebrated its first anniversary Saturday. Susie Brannon said it "has been a wonderful year. We really appreciate our customers." Susie and her husband Vere started the business after Susie lost her job when Kellwood closed. "I've always wanted to do this," she said.
The shop, located in Arnoldsburg, features hundreds of flower arrangements, specialty items and gifts, in addition to fresh cut flowers and funeral arrangements.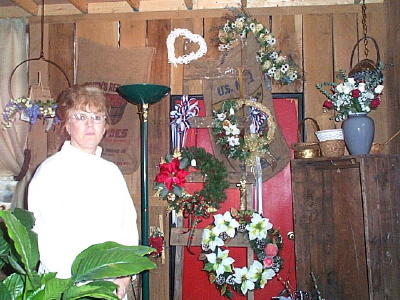 Susie Brannon, with husband Vere,
have always wanted to have a flower shop
Sharon Boggs of Perkins won the seven foot Douglas fir tree, in a drawing held at the open house.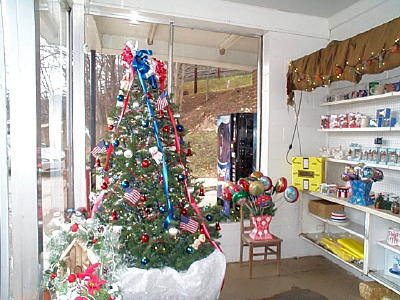 Patriotic Christmas tree on display