Hi-Rise's pizza is nearly always less expensive than the chain outfits, but rest assured the quality and taste is a real pleaser for pizza lovers. You can get a big pepperoni pizza on Thursdays for $6.99. The Big Bend business, whose name is derived by being built above the flood plain, was started about 1991 by the late Don and Sally Whipkey, who formerly ran the Grantsville Hotel.

The Dawson's have operated the restaurant since 1995, recently remodeling it. The atmosphere is pleasant and quiet. "My dad work's in Ohio during the week. He's a silent partner, but he reads The Hur Herald every day. Even has his friends in Cleveland reading it," according to Tina Dawson.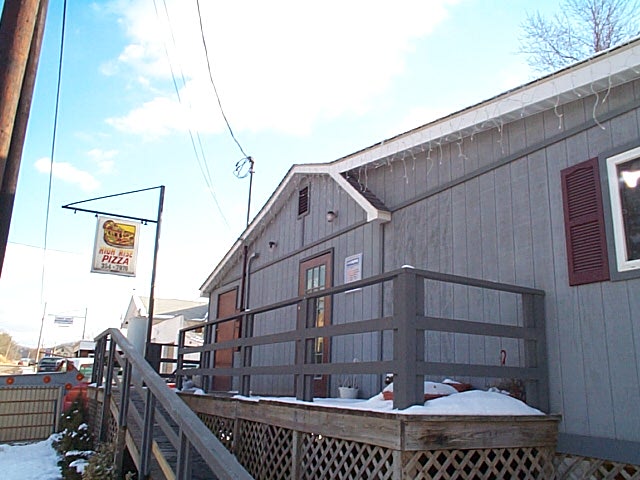 Hi-Rise has a huge menu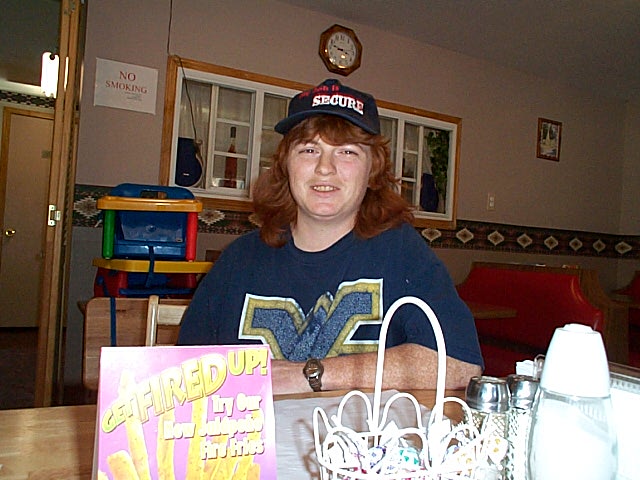 "We have the best pizza, and the best price" says, Tina Dawson

Dawson said "It's a good thing the business was built high. There have been two floods in recent years, 1997 and 2000, which would have caused big problems."

Besides the "glorious pizzas," Hi-Rise is a full-service restaurant catering to clientele in Calhoun, Ritchie and Wirt counties. "We can seat 35 people in our sit-down side. We have a really large, full-service menu of dinners, besides the dozens of specialty subs (fifteen in all), hotdogs, burgers, pastas and salads. People are really surprised about our offerings," she said.

The restaurant has a great selection of appetizers, side orders, soups and a big favorite - soft ice cream, sundaes, hot fudge brownie surprise, milk shakes, Oreo parfaits, banana splits, floats and you name it.

They even have a complete breakfast menu, including breakfast pizzas. The Hi-Rise probably has the biggest menu of any place in the county.

"Friday and Saturday are the big pizza nights, but more people are coming out to our restaurant for dinner," Dawson said. Hi-Rise is regularly open from 10 a.m. to 9 p.m. (later on weekends). Until spring they will be closed on Monday.