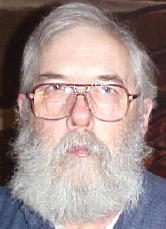 By Alvin Engelke
alvinengelke@hotmail.com

The first auction of the season will be held Saturday, September 6, starting at 6 P. M. at the Creston Community Building. Bobby Ray will bring his usual goodies, cheese, pepperoni, etc. Everyone is welcome to get back in the swing and catch up on all that has happened since the last auction.

The Creston Community Building ATV Poker Run will be held on Saturday, September 20.

Randy Martin, age 51, of Elizabeth passed away after an extended illness.

Robin Hill, age 45, passed away.

Nancy Engelke was visiting her father Harold Martin in Melbourne Florida. He hasn't been doing very well.

Anna Engelke, along with Adam Yates, Keith Collins, Matt and Anthony Cox were visiting Joel Hartshorn, Ben, Dena, and friends in Charlottesville, Virginia.

Local residents are ecstatic now that Sarah Palin was chosen as the vice presidential candidate. Previously the "change" was a career politician who had experience with hair plugs and big money lobbyists and a fellow whose friends were in the Chicago crime syndicate and the Weather Underground (the folks who bombed the Pentagon and numerous police stations, etc. & planned a violent overthrow of the U. S. government.)

Mrs. Palin is married to a man who works in the oil patch and as a commercial fisherman. In addition to being a governor, she rides four wheelers, hunts moose & caribou, fishes and has five children. Of course the powers that be are not happy as she really is change and is not part of the good old boy network.

Dominion Transmission has advised that their wet gas gathering system (all their gathering pipelines in the central & northern part of the state) is essentially full and the Hastings Station stripping plant is also at capacity so gas is being transferred to Equitable's system. To pay for this gas that does not get near Equitable's facilities is being charged. Unbeknownst to local operators, this fee was implemented on June 1.

The price of local Penn grade crude dropped $2.75/bbl to $108.75. Travelers report that gasoline in Virginia is below $3.50/gallon while locally prices are higher.

Lots of folks were celebrating the Labor Day Holiday.

Hurricane Fay brought some fine rain to the local area which had become dry. Of course the new storms may create real problems for many folks elsewhere.