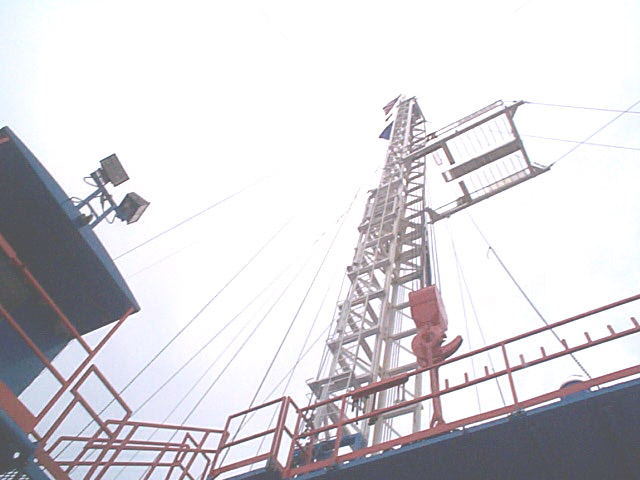 118' Rig
By Bob Weaver
Reports that the Cabot-Ike Morris deep well project on Road Fork Road "came in" Friday have not been confirmed. Sources close to the drilling operation said "They don't know yet," but the hole will be logged to determine pockets of production. They said the target depth had been reached.
Rumors circulated in the community over the weekend the well came in producing 40 million cubic feet, which would be a major producer. The original Parker well in Roane County produced 50 million cubic feet.
The Cabot-Ike Morris rig, upon completion of the Road Fork project, will be moved for a second venture to the Yoak-Burrows site near White Pine Road and the head of Bull River.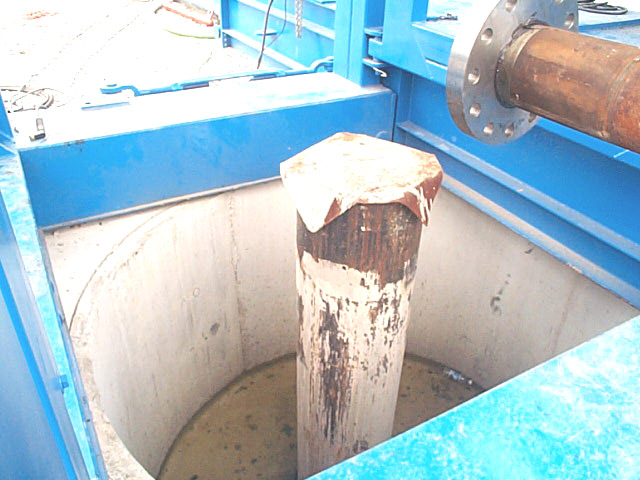 The hole from which profits could spring
Drilling reportedly slowed at the Ardent deep well site near the mouth of Bull River, but unverified sources have reported the operation is now directional or slant drilling, trying to hit gas. Unconfirmed sources said Ardent is scheduled to drill at least two more wells in Calhoun.
New locations may include a operation on the Bud and Vonda Gunn property on the old ridge road which stretches from Mt. Zion to Hur. The development of a site on Beech was reportedly halted, at least temporarily. The original experimental deep well was drilled nearby in the early 1970's.
Calhoun has the highest number of deep well permits, about 80, of any county in West Virginia.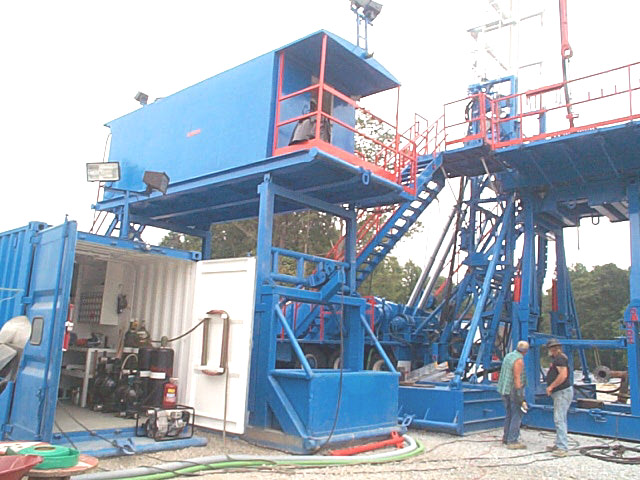 Control tower or Road Fork project