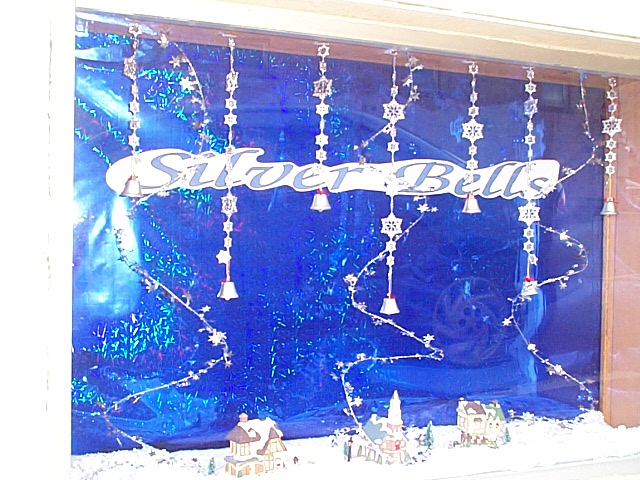 Most Creative Window, LK Rural Health
Education Partnership, Court Street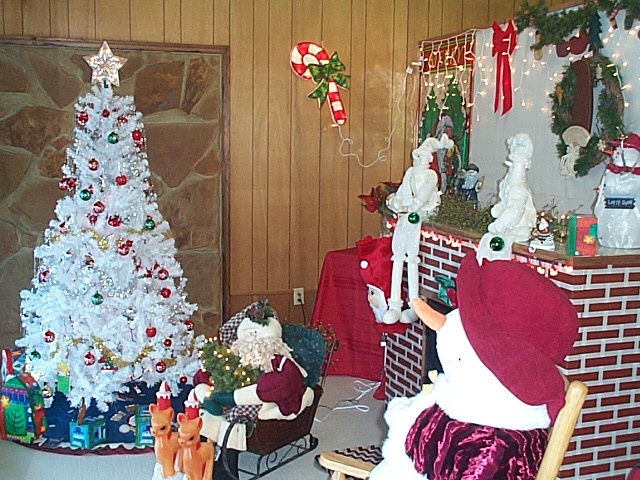 Best Holiday Spirit, Pursley's Furniture, Main Street
Grantsville merchants participated in a Christmas window display contest for Hometown Country Christmas.
The winners include:
Most Creative - LK Rural Health Education Partnership on Court Street
Best Christmas Tradition - Calhoun County Bank
Best Holiday Spirit - Pursley's Furniture
Most Spirit Filled - J & B Drug Store
The merchants received ribbons, plus an Angel Tree Gift was given for placement on "The Angel Tree" at Minnie Hamilton Health Care Center this coming Thursday evening. More that 200 people have participated already in the Angel Tree Project, according to Pat Radabaugh. Thursday evening at 6 p.m. the special wishes and memories will be placed on the tree, she said. There is still time to purchase an angel for a $5 donation.
The best decorated doors in the county courthouse:
1st place - Circuit Clerk Shelia Garretson
2nd place - Magistrate Teresa Robinson
3rd place - County Clerk Richard Kirby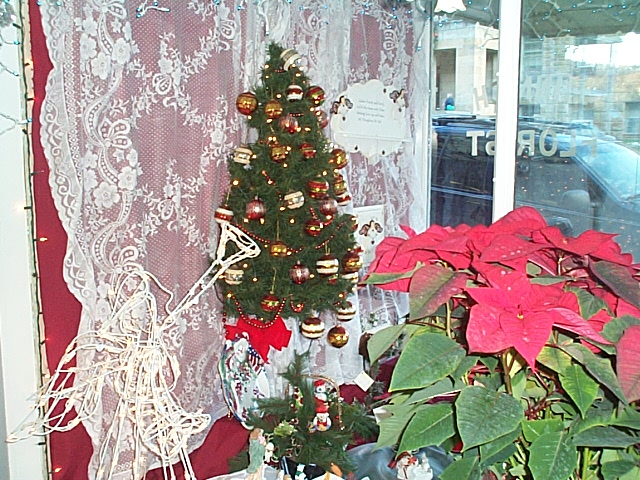 Minnich Florist window on Main Street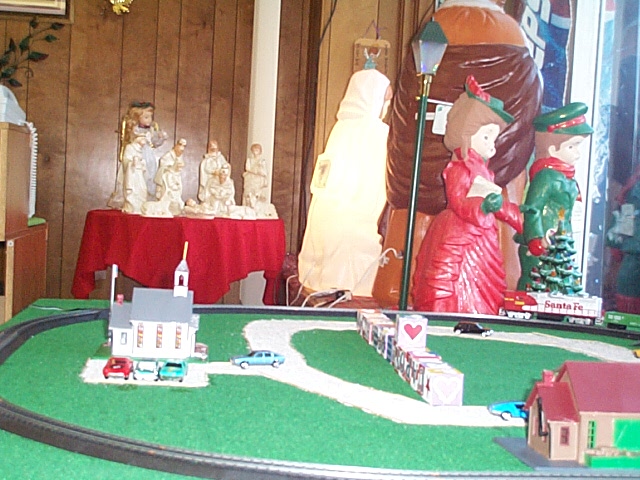 Attorney John Oshoway creates his own miniature train scenes