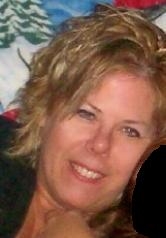 Kathleen H. Taylor
fieldaflowas@yahoo.com

Hello again from Beason. I know my fans out there are always anxious to see what controversy I have to start. I hope I don't disappoint you this week.

Birthdays this month include Shaya Leman, Ericka Furr, Mercedes Furr, Junior Taylor and yours truly. Apparently, true greats are born in August! Chrystal and I had a little party for Ericka at work. Chrystal even nominated herself Princess of the Kitchen as she made the birthday cupcakes. I think I have been demoted to just the hired help. Anyway, Ericka received some beautiful flowers. According to my sources, she has quite a fan club. I am just wondering what the fans will think of next. I think that's something we need to tune in again for. Ms. Shaya also had a party in her honor this past Sunday. We were unable to attend due to some health issues. I will spare you the drama by not getting into details. I believe any drama spared makes for a better day.

I am happy to report Mr. B. Angus went to market. I know it made my entire day, actually, it made my entire week. I enjoyed his absence even more when I received a check in the mail for him. He was quite the "ladies man" and excelled in his job performance. I am sure his next owner will be pleased with his resume. However, He did have more than his share of ego trips. That might lower his chances of advancement to "King of the Ring." And increase his chances of becoming "King Freeze."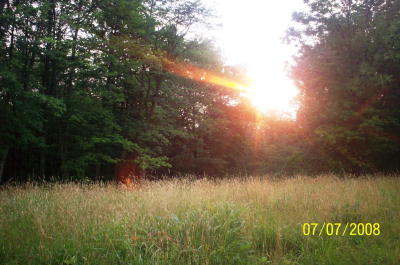 I have become a total camera addict. Some people are addicted to the Internet, Myspace or Ebay, I am addicted to inanimate objects on paper. Go figure. It is not unusual for me to stop on Beason and take a picture of something that I feel I could not live without a photograph of. Usually, the picture goes into the round, circular file because I obsess with all the things that are wrong with it. Occasionally, when the wind is blowing the right way and the sky is a particular shade of blue, I will take a picture I don't have to edit to death. I guess being a camera addict is better than being a food addict. If I still were, someone might be receiving a check for me according to what the going rate is per pound.
School will be back in session pretty soon. I think its 21 days, 7 hours and 43 minutes, but whose counting? I am sure our bus drivers will be eager to see my happy face once again. It has been said that I am not the most pleasant person and perhaps not the best dressed mom that early in the morning. I don't understand where they get that from. What's wrong with growling and smeared eye make-up from the night before? It seems perfectly appropriate for an event before noon.
I do have a gripe before the school year even begins. What's up with all the changing of positions? It's like a game of musical chairs. I have a problem when I have no clue of what's brewing before the year even begins. I don't like surprises when it involves my children's education. I don't think that's being fair to the students or the parents. The beginning of last year was a nightmare for us. We had no idea how long we would have a teacher. Would this one be here for 2 weeks? Would this one be here for 2 days? How can they expect children to behave when there is no structure long enough to get them in a routine? What happened to all the teachers who loved where they were and what they taught?
We did have a few teachers we liked very much. Those educators wanted nothing more than to see a child excel rather than be messed up because they left their position to find "that something better." OK, the Wizardress (I don't know if that's a word, but it sounded cool) of Beason has spoken. I do have a peculiar feeling we are not in Kansas anymore.
Well, the countdown continues to my ripe old age of 21. (Well, something like that, ha-ha.) My song of the week is "Rise Above This" by Seether. It is becoming a fast favorite. Take a listen to it.