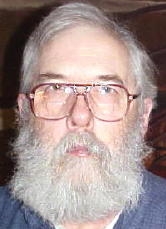 By Alvin Engelke
alvinengelke@hotmail.com

The Creston homecoming will be held Sunday afternoon August 10 at the Creston Community Building which is the old school house. All current and former residents of Creston are invited, those who went to school in Creston and those who had family and friends who lived, went to school or taught in Creston as well as those whose ancestors lived, worked, played or dreamed about Creston.

Rev. Carlos Nutter filled his regular appointment at the Burning Springs M. E. Church and served Holy Communion.

Kathy Parsons, Gary Ferrell and Charlie Menefee were among those calling on Mr. & Mrs. Don Rhodes and daughter Sue Ann.

Local residents are making plans for the Wirt County Fair which runs from August 6 through 9. There are over 90 hogs, 15 lambs, 15 heifers and 17 steers in the sale which is Friday night while the mud bog is Saturday evening.

A certain fellow was suffering a case of the punys so a group of his friends came in and mowed his lawn for him while he sat on the porch and watched. The Creston area is known for folks pitching in and helping out.

The highway crew started a paving and widening job on Route 5 going toward Brooksville but nothing has happened for some time and the metal plates still cover the concrete that was poured over the new culverts.

Mr. & Mrs. Carl Ferrell & family motored to Camp Dawson in Preston County. Gracie is in the National Guard.

The Division of Forestry, the extension service & others will host a forest stewardship program August 9 at the Metz farm near Rockcastle in Jackson County on dealing with invasive species that are ruining local woodlands. Included in the discussion will be "tree of heaven", autumn olive, the USDA's multiflora rose and Japanese stilt grass. For details one can call 276-0113 or e-mail etichner@mix.wvu.edu.

There were 9 willing workers Saturday at the cleanup project at the Creston Community Building.

Rusty Jones who works for Appalachian Gas Trust (formerly known as Murvin & Meier) remains in the burn center in Pittsburgh. His address is Russell E. Jones, West Penn Burn Center, T-211, 4800 Friendship Avenue, Pittsburgh, Pennsylvania 15524. There will be a special bloodmobile blood drive for him on Tuesday, August 12 from 1 until 7:30 at the Brooksville Baptist Church. He was burned while working on a heater on a new well over near Pullman. Money to help cover expenses can be sent to the Calhoun County Bank, P. O. Box 430, Grantsville.

Some local residents were attending to business near Nobe.

The Barry Hussein Obama fan club apparently took offense last week about thoughts held in the Creston area. Back in the news, among other things, are plans for "redistribution of wealth" which is not really a new thing as Marx & Engels proposed such back in the 19th century. Those attempts resulted in USSR, North Korea, Albania, Cuba, Venezuela, etc. and only slight variations resulted in the rise to power of Benito Mussolini and Adolph Hitler, Pol Pot and the killing fields of Cambodia, etc. Millions & millions were slaughtered but, when one wants "change", perhaps it doesn't matter.

On the state political scene the WVU scandal over giving a bogus degree to the governor's daughter (of course daddy knew nothing about it) has been overshadowed by the schools falling to fifth place on the party school register.

The power company has big plans to provide more electricity for the east cost and they don't want power plants in their neighborhoods so, since they have political stroke and W. Va. is "blessed" with a senile senator and one who can only memorize and cannot think and thus, impotent on the national scene, huge power lines will be built across lands in Calhoun and neighboring counties for the benefit of others. The proposed route will take 25 acres for each mile of right-of-way which is taken from landowners although they still have to pay the taxes as the electric company is a "utility" and gets a big (actually huge) tax break.

Speaking of taxes, farm use reports are due to be filed with the county assessors for otherwise farm land will be taxed as condominium and strip mall locations.

Sheriff Andy Cheuvront was in Creston serving papers.

Local residents continue to see several trophy bucks which are still in the velvet as well as squirrels, rabbits, doe deer & wild turkey families.

Chesapeake announced that they are going to drill another Trenton/Black River well on a 257 acre unit on Little Left Hand in Roane County. They noted that not all the owners in the proposed unit wanted to go along on the terms offered by the Oklahoma based outfit.

It was learned that Dominion (formerly known as Consolidated and before that the Hope Natural Gas Co.) assigned drilling rights in 200,000 acres for the Marcellus shale. The payment to Dominion was $2,500/acre and a 7% overriding royalty. Back long ago hardup landowners leased the properties to Hope for $1/acre and now the lands are held by wells that pay $300 per year flat rate, regardless of how much gas is produced and the entire bonus is kept by the firm and not shared with the landowners. Of course the Rockefeller children need shoes and are "entitled to better vegetables". This would mean that if one were to lease the Marcellus shale to one of the companies that are out looking for leases one could receive at least a 19 ½% royalty if one dealt with the company who would be doing the drilling.

It was reported that the Marcellus shale wells drilled by Chesapeake in Upshur County were excellent and a multistage, three day frac job was done.

Speaking of vegetables, it is now learned that the "salmonella from tomatoes" which put the tomato growing farmers out of business was really caused by hot peppers that came from Mexico. It is hoped that all the perpetrators of the lie are sued by the American farmers and put out of business so that they cannot, ever again, do such to anyone. Of course there are those, as exemplified by Albert Gore Jr. who said we ought to get all our food from third world countries.

The folks up at Harvard confirmed that consumption of soya beans (tofu and such) results in drastically lower sperm count. Earlier it had been reported that the phyto-estrogens in soya beans may affect sexual development in boys as the plant hormones mimic human hormones causing developmental problems & such. Of course the topic has political and other ramifications. It would seem clear that if parents want to have their sons develop naturally they would make sure to minimize the female sex hormones that their sons consume.

The price of local Penn grade crude is $118/bbl and gasoline could be purchased over the weekend in Parkersburg for under $3.70/gallon. Some local crude had been sold for $138. The powers that be in the Congress obviously want to keep the price up and, thus won't allow drilling in Alaska and offshore even though the same folks will allow the Communist Chinese to drill on our continental shelf to aid Cuban dictator Fido Castro.