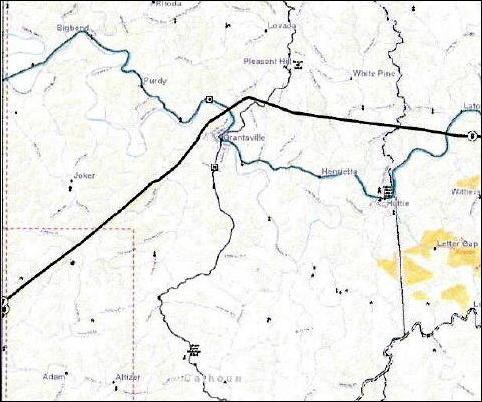 Central and Northern Route - likely choice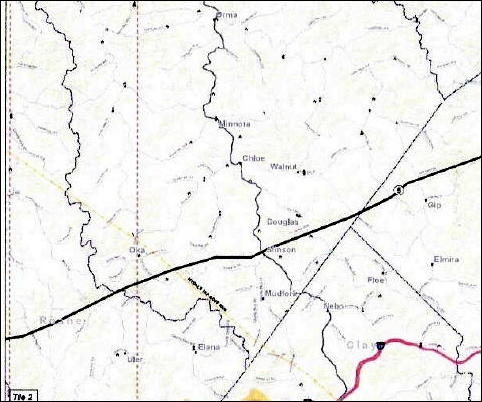 Southern Route requires land purchase
By Bob Weaver
An open house regarding Allegheny Power's high-voltage power line will not be held in Calhoun, according to Corporate Communications Director Allen Staggers.
"There have been 'open houses' on each side of the county [Calhoun] in Glenville and Spencer," said Staggers.
Two routes have been proposed to cross the county, one in the central and northern section would widen a current right-of-way, and a second would cross the Oka-Stinson area in southern Calhoun.
If that route was chosen, there would be considerable land acquisition.
AEP is apparently supporting the existing right-of-way which already has high-voltage towers, widening it by 200 additional feet and installing new towers.
It crosses the county from Roane to Gilmer, generally from the lower West Fork River, near Hur and Joker to Cabot Station, then just south of White Pine Road into Gilmer.
Staggers said the project does not run to New Jersey, as originally planned, but does provide power to the northeast corridor. The actual construction project starts at the John Amos power plant in Putnam County and ends at Frederick, Maryland.
"What we're trying to do, to the extent it is possible, is look for existing power line corridors that this line can run next to," Staggers said.
The Spencer 'open house' had 35 representatives from Allegheny Energy and American Electric Power as well as representatives of PJM Interconnection, a company that manages the electric grid in 13 states and the District of Columbia.
Staggers said the routing study is expected to be finished by the end of the year.
The project will then be filed in three states in 2009.
Construction is expected to start in 2010, with completion in 2012.