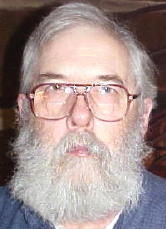 By Alvin Engelke
alvinengelke@hotmail.com

Rev. Carlos Nutter filled his regular appointment at the Burning Springs M. E. Church.

All of Gay Park's family was in over the weekend for their annual get together.

Jodie Goff was calling on Charles & Euell Russell doing their annual recertification. Their home care services are provided through Wyoming County COA whose director Bob Graham recently got out of the federal hoosegow.

There have been several days without rain at Creston and quite a lot of hay has been made.

One certain fellow and his side kick was sent over to Spencer to find spark plugs for a sand pump. The parts stores there had great difficulty trying to fill the order.

Several local residents are busy getting ready for the Wirt County Fair.

David McMahan & Alvin Engelke gave a talk on leasing oil and gas in Elkins and 400 people came. The room only held 100 so the meeting was moved across the street and 150 were sent away & told there would be another meeting soon. Then someone called the fire marshal and 50 more had to leave the meeting. Chesapeake advised the SEC that they were involved in a "land grab" and there is a frenzy to lease the Marcellus shale and deeper formations before local residents find out what the going prices and royalties are.

The former president of the Pennsylvania Farm Bureau, now a director for Nationwide Insurance, leased his farm there for a bonus of $2,800.00/acre and a 20% royalty. Companies are now paying bonuses of $2,500.00/acre in West Virginia although some are still offering only $5/acre with ten year terms to those who haven't heard what is happening.

Alvin & Nancy Engelke motored to Petersburg where he gave a talk on oil & gas leasing as most there have little experience in what is expected, such as free gas, locations of wells, pits, pipelines, etc. Over in that country the corn looked fine and there was lots of water in the streams. It was noted there that one of the "pool operators" had a statewide offer of $1,000/acre bonus for leasing.

While Alvin made his presentation Nancy Engelke had supper with daughter Anna and friend Adam Yost.

Because of the increased cost of energy and feed, the latter caused in part by federal mandates for ethanol (corn likker) for automobiles, the poultry growers in eastern West Virginia are having very tough times.

Albert Gore, Jr., the would be "alpha male" who "withdrew passing" from divinity school & now flies around the world in a luxury jet, has come out with a new "energy plan". Those who have looked at the scheme indicate that gasoline would, if the plan were implemented, rise to $8/gallon. Some said that one of the presidential wannabees thought it was a great idea.

There seem to be a lot of bucks, now in the velvet, that are growing trophy racks.

W. Harrison Schenerlein IV attended his cousin Vinnie Guice's first birthday party.

Jeremy Ferrell has been on the sick list & was consulting his physician.

A number of local residents have been four wheeling. Also, the Oldies Four Wheeler Club had a night ride.

One of the notable items during the Creston ATV Poker run was a lady who wore a yellow "Wide Load" shirt. At the time it was noted that there was a story that went with the message. The next poker run is scheduled for September 20.

Anna Engelke, Adam Yost, Keith Collins and Matt Enders went canoeing on the Shenandoah River.

Mr. & Mrs. Joe Pennington were taking in the scenery and attractions up around Cass. The other day one of the steam locomotives there took a passenger train to Elkins.

The Wirt road crew has been ditching and repairing base failures in the Creston area.

Lippizan Petroleum's well at Munday that was drilled with cable tools, when put into the line, shut down all the other gas wells that were feeding into the sales line.

The price of local Pennsylvania grade crude fell to $121.25. It seems that the president said that there would be some new drilling going on in oil rich areas and the speculators headed for cover. The July natural gas index is $13.54 for Columbia and $13.73 for Dominion.

Dominion Transmission has laid out a timetable for their FT (firm transport) document that they now require to ship through their transmission lines. One must show that they are "credit worthy" which means, among other things, that one can guarantee payment of three years of fees to the utility. The extra fees are "to fund additional capacity" This fee is in addition to the existing fees, amounting to about 15% of gross production, that have been approved by FERC.

Some years back Tom Joyce, whose mother was from Creston, was promoting carburetors that used natural gas but the "powers that be" would not hear to it. Then it was noted that there was much more gas than oil and that the oil, especially this area's paraffin based crude, really ought to be used as a raw material to make finished products. Someone noted that burning it was like using cherry and red oak veneer logs to make bonfires.

Equitable announced that the firm is going to lay a new 12" gas line from Jackson County to Cobb Station at Clendennin. Not so long back other operators were told to shut in their wells because there was no more capacity at the compression and stripping plant.

It has been noted that a lot of undermature timber, especially poplar, is being cut in the area. This would seem to be a real waste that will have a long lasting impact.

Rick from Miller Communications was attending to business in Creston finishing up work for a client. He used old ammo boxes to fix up mobile units for four wheelers that are really neat. While on site he even did some trouble shooting on the computer system.

Carl, Donna, Jeremy, Brandon and Andrea Ferrell & Jeremy Harris went camping over the weekend down in Beaver Dam. Tammy & Denver McFarland, Melissa Ferrell, Amber & Tyler Thompson & Amber's sister Tiffany all called at the camp site.

Like father like daughter, Melissa & Carl went fishing with the rest of the crowd. But Miss & dad tried to catch birds instead of fish (they got their hooks caught up in the trees). Carl also fell out of bed waking the children and scaring everyone to death. He had traded side of the bed with his wife and realized that her side was dangerous.

Doreen Parson was visiting Donna Sue Ferrell and her brother as well as other relatives and friends.