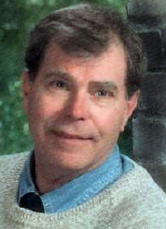 A long-time Calhoun educator and former principal of the Calhoun-Gilmer Career Center, Dr. Robert Rentschler, 59, has died.

The funeral service will be held Thursday, June 19 at 11 a.m. at Berkeley Baptist Church with Pastor George Hopkins officiating.

Visitation will be Wednesday, June 18 from 3-5 p.m. and 7-9 p.m. at Hunter-Anderson Funeral Home, 36 S Green Street, Berkeley Springs.

Visitation will also be held one hour prior to services at the church, Thursday.

Read complete obituary Dr. Robert Rentschler

Family members said that Rentschler died suddenly Sunday morning while bike riding.

He was principal of the Warm Springs Intermediate School in Berkley Springs.

Dr. Rentschler had successfully led the Calhoun-Gilmer Career Center through numerous changes and periods of growth, leaving the county school system in 2004.

He had served as principal for the now closed Brooksville School at Big Bend, and various other positions in the county school system.

He had become a published author with a novel "Four Steps from the Sycamore," which he wrote in Calhoun County.

The novel was about Jacob Boden, a fifty-three-year-old recovering alcoholic, at odds with himself, his family and God.

Reviewers said "Four Steps from the Sycamore is the intense struggle of a man searching for meaning in life.