By Bob Weaver

After several setbacks, Luigino's frozen foods is expected to locate in Wood County within two years, providing 600 jobs. The West Virginia Economic Development Authority voted Thursday to buy Luigino's 230,000 square foot facility for no more than $23 million, once the building is completed in 2003.

The 600 employees will manufacture Michelina's and Budget Gourmet frozen entrees in Mineral Wells, close to Coldwater Creek, which is currently employing regional workers. The frozen food company will pay $8.45 to $12 an hour, plus benefits.

Efforts will continue locally in Calhoun, Roane and Wood counties to provide transportation to these plants through the Little Kanawha Bus Company from Grantsville.

Roane County Economic Development Director Mark Whitley said discussions have been on-going with Coldwater Creek to create a seven-hour shift to shorten the work day for workers from Calhoun and Roane. Whitley was instrumental in getting Coldwater Creek to locate in Wood County when he was economic director there.

The state EDA will lease the Wood County property to Luiginos.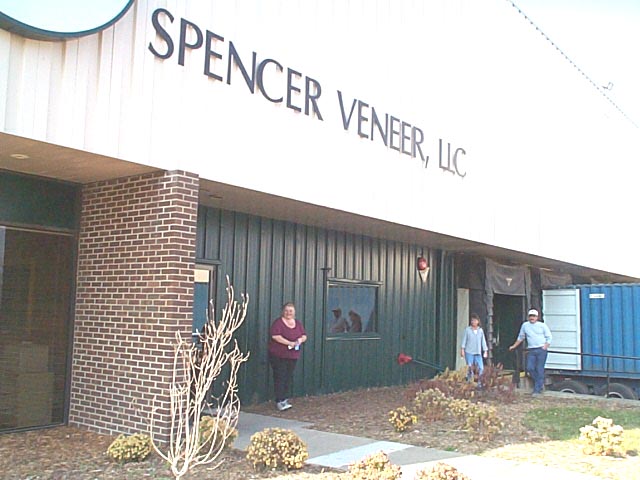 Spencer Veneer plans expansion, may hire more workers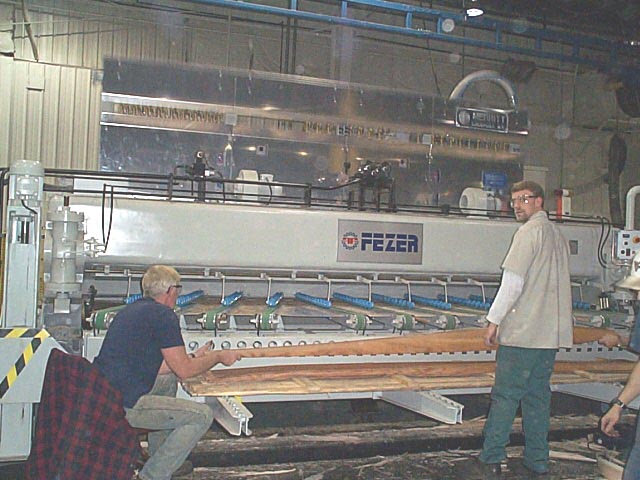 150 workers currently "slice" veneer products at Spencer plant
A bright spot in the middle of the pending 150-person Goodrich closing and the loss of 450 Kellwood jobs, Spencer Veneers is expected to announce an expansion, which means they could hire a considerable number of new employees above their current 150 workers.
A small Japanese electronic production company making oxygen sensors is currently operating in the new shell building behind Wal-Mart, owned by the Roane County Economic Development Authority. About 30 employees have been hired.Meanwhile (SEE earlier HUR HERALD story) RCEDA is working on obtaining more flat land. About half of the work force in Roane County is from Calhoun.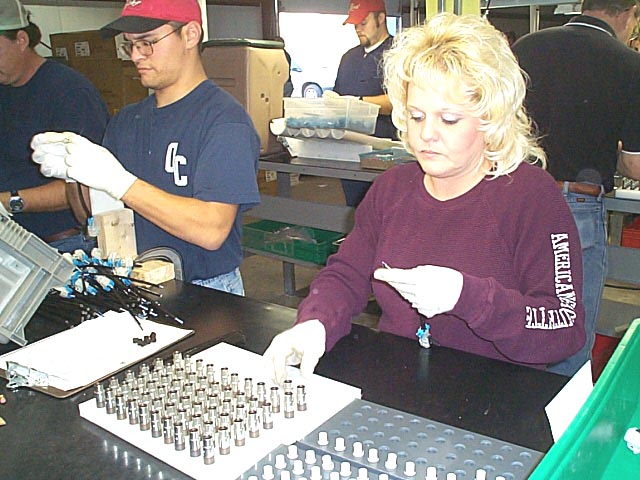 A small crew of Spencer workers assemble electronic
devices in Roane's new shell building behind Wal-Mart