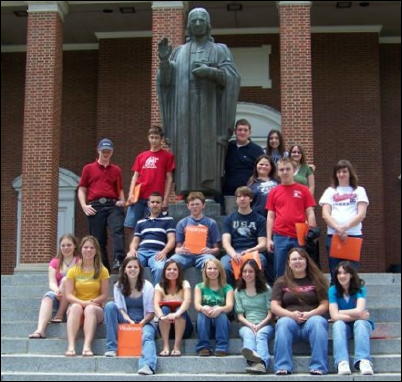 CHS students visit WV Wesleyan College
A group of Calhoun High School students traveled to West Virginia Wesleyan College this week for a fourth visit to regional college campuses.
The students toured the campus, including the admissions' building, library, gymnasium, lecture halls and dorms.
After the tour, the group met with college officials who gave advice in areas of scholarships, admissions, honors programs, community service projects, and financial aid.
The college visits are funded by the Gear Up program.
Courtesy of Calhoun High School