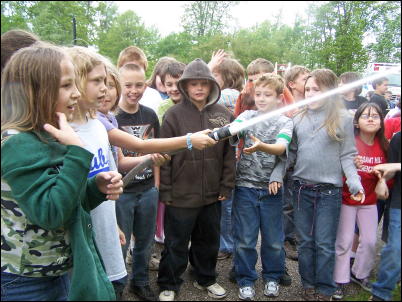 Students man fire hose at PHE demonstration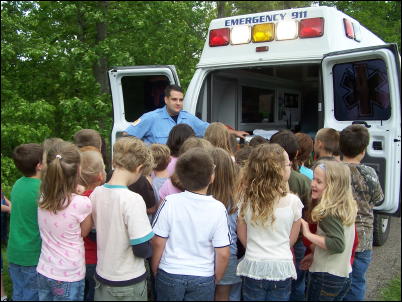 EMS Director Josh Johnson demonstrates equipment
The enthusiasm was high at Pleasant Hill Elementary School yesterday with visits by Calhoun EMS, the Grantsville VFD and HealthNet.
The HealthNet chopper circled the school several times as problems escalated with high winds, the pilot eventually decided not to land.
EMS squad members demonstrated a number of pieces of emergency medical equipment, and firemen demonstrated self-contained breath equipment used to make entry into a burning structure.
The kids also had an opportunity to use a charged fire hose and sprayed water.
"We are really trying to help kids understand some of the basic life support measures medical services take during a crisis," said EMS Director Josh Johnson.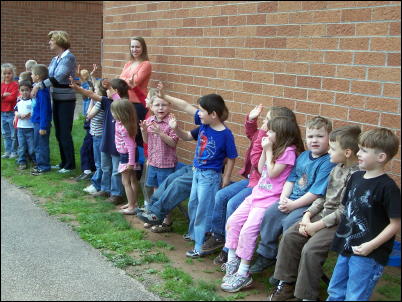 Students excited over HealthNet chopper which made several passes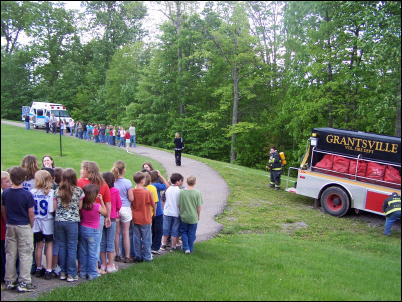 Students make fire truck and ambulance stops