By Bob Weaver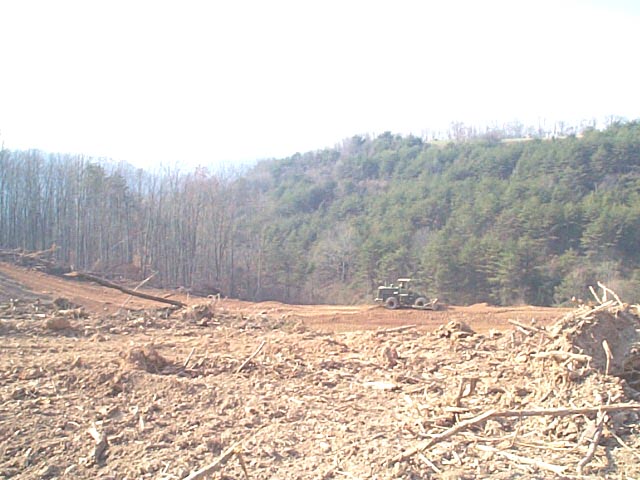 Scraping the mountain to make a mighty fill
In the hills of West Virginia flat land is a precious commodity, particularly enough acreage for an industrial site. Answering the challenge, the Roane County Economic Development Authority is developing 43 acres near the old Spencer State Hospital, currently leveling and filling ten acres on the hilltop near the Roane County Industrial Park.
The West Virginia National Guard, members of the 119th and 1092nd Engineers have been on the site since October 8, donating equipment and labor. Roane County Economic Development Director Mark Whitley said the site is being developed in hopes of finding a tenant to create jobs for the area.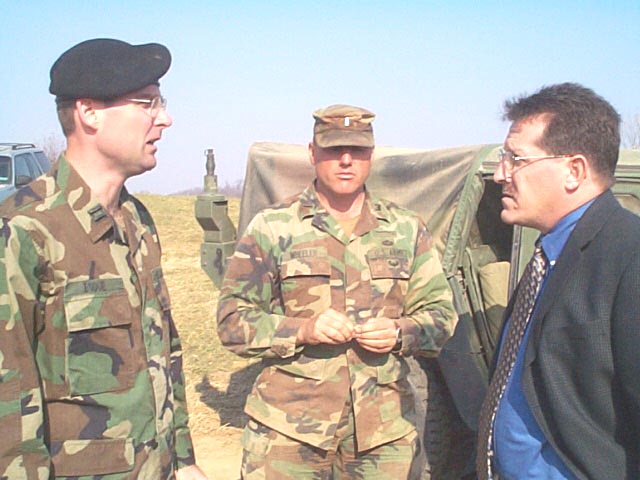 Mid-day conference (L to R) Capt. R. Douglas Esque,
Lt. Andy Wheeler and Development Director Mark Whitley
"We are very proud of this project," he said. "We are accomplishing a monumental task in earth moving." He said it could never happen without the National Guard effort and a grant from Gov. Bob Wise's office. He said using contract labor, the project would cost $2 million, but the local cost could be about $100,000.
Whitley said he is hopeful Spencer Veneer will expand their operations, using part of the new site. "They are looking at expanding their product line," he said. Spencer Veneer currently employs about 150 workers, most of which are paid $7-$8 an hour. Whitely said the local economic development community is working hard to move ahead and replace jobs that have been lost, many of which were filled by Calhoun workers.
Captain R. Douglas Esque said the National Guard is aware of the impact the "flat land" project could have on the community, with high jobless rate. "This is a way we can help and be a good neighbor, besides get training and practice with our equipment." Captain Esque said it is also a way to return tax dollars to the community.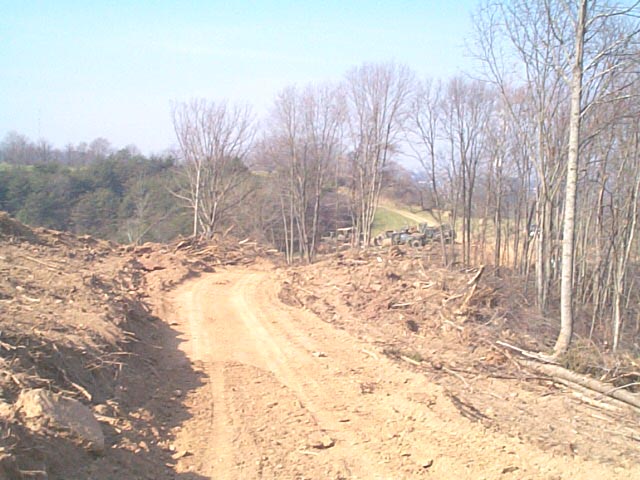 Project will develop 10 acres of flat land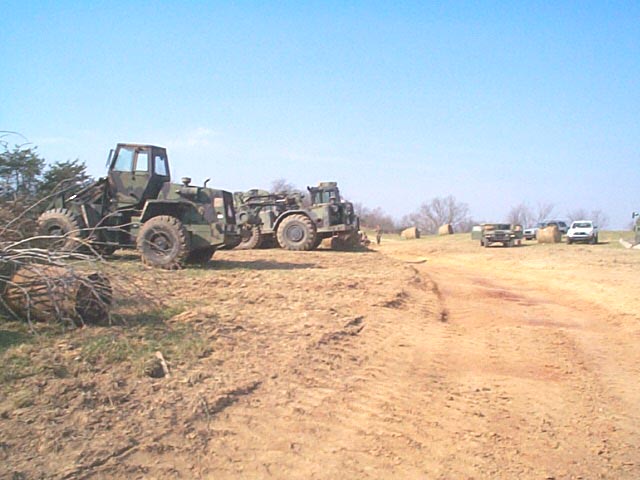 National Guard utilizes giant earth moving equipment
"We have been here every day since October 8, using Sunday as a maintenance day," said National Guard Lt. Andy Wheeler. Eight or nine soldiers are working on the project, which could be completed by December 7.
Whitley said he is aware the National Guardsmen, in the current crisis, could be pulled from the project at any minute, but he is hopeful time will allow completion.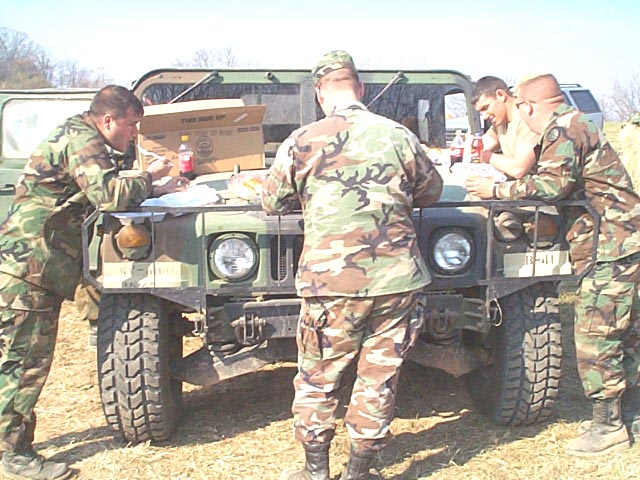 Lunch Break - Guardsmen have been on project since October 8