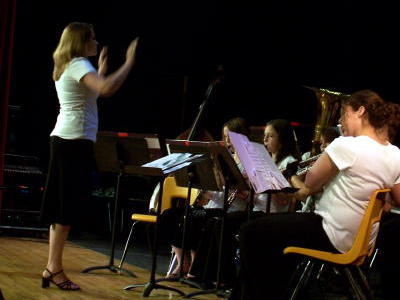 The CHS band "Celebrates the Arts" at special performance
The Calhoun High School band and chorus performed during a special concert held last night at the school.
Instructor Bridgette Bowen-Harper expressed appreciation to "A wonderful bunch of talented students who do this because they really want to."
She asked parents to make a special effort to support the arts in the school's curriculum.
"Celebrate the Arts" featured chorus music under the direction of Faye Chambers, music by the Middle School band under the baton of Harry Beall, and a solo performance by Briana Blankenship.
A duet was performed by Olaf Bohn and Ethan Collins.
The high school band performed six selections.