Submitted by Bob Bailey

Members of the Calhoun Middle High School Fellowship of Christian Athletes attended the annual, state-wide FCA-WOC at Winfield High School, Saturday, April 26th. Huddle leader, Hannah Wilson, Stephanie Stacy, Jordan Mace, and Huddle coach, Bob Bailey attended the event.

Several times during the day's group sessions, the rap group DPB provided enthusiastic and uplifting music - with much audience participation.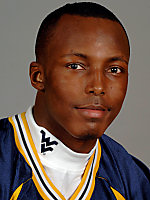 Speakers included athletes from Marshall University, an Ohio U. basketball coach, as well as Tito Gonzalez (left) WVU football, wide receiver.
Volleyball, softball, basketball, and relay competitions were enjoyed along with making some new friends. Lunches and dinners of hoagies and pizza were served.
Near the close of the day, three young athletes met with the chaplain of the WVU football team to discuss salvation and several others met with leaders to rededicate their lives.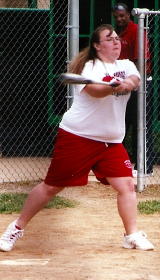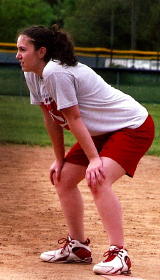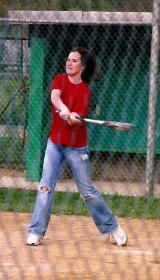 Hannah Wilson, Stephanie Stacy, Jordan Mace