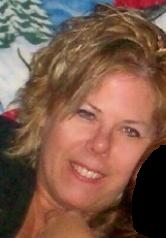 Kathleen H. Taylor
fieldaflowas@yahoo.com

Here we are again somewhere between Point A and Point B. It's been a long and crazy week. My boys have taken advantage of Mom's loss of sanity. They keep insisting I've been allowing them to do certain things to the point where I believe them. However, I can't imagine telling Avery it is OK to fire a cap gun in the house. I'm just not quite convinced on that one.

I have had another round of manual labor. I went home from work for a couple hours and completely tore a room apart. I had not realized how much junk (another word would have been more appropriate here, you know what I mean) had accumulated over the years. Those spoiled boys have so many toys they have never played with since Christmas Day left in that room. Just as soon as I give them away they will notice the toys are gone. I can hear it now, "Mom where is that puzzle that was under the dresser covered with dust? I wanted to put it together today." It's like on Christmas they picked a random day in May to play with that certain toy.

Once again, I must update everyone on our road condition. I've had two punctured tires due to the sharp places that have been caused by the deterioration of the road. All the patching that had been done is no longer visible. I can't afford replacing tires that aren't even worn out. Its bad enough gas is astronomical and to add tires to the list is ridiculous.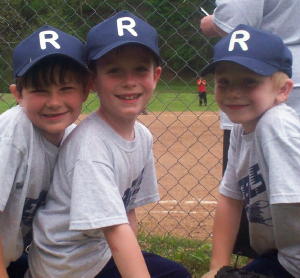 I'm reading a good book right now (in between baseball, work, dishes, laundry, etc.) titled "Climbing Higher" by Montel Williams. A lot of the book is about MS. But, some is dedicated to determination and the drive to go above and beyond. Definitely a must read. Another book on my recommendation list is "Light My Fire" by Ray Manzarek. It is a completely different view on The Doors compared to some of the books I have read about them. It cracks me up when I think The Doors music was around the time I was born until I was about 3 years old. Somehow I don't see my Mom ever jamming to "L.A. Woman" during that time period. It's humorous to think about it though.
Election Day is coming up quickly. Please remember to vote so we will have the right people in office. Every vote counts. It could make our break our county's existence.
Somehow I have managed not to kill the Petunias I bought at Parsons One Stop at Pleasant Hill (Calhoun County). They seem to be hanging in there for whatever reason. I need to get out and plant the wildflowers and the sunflowers. It's on my list of things to do, but that list seems to get longer and longer as I go.
Have a great week.