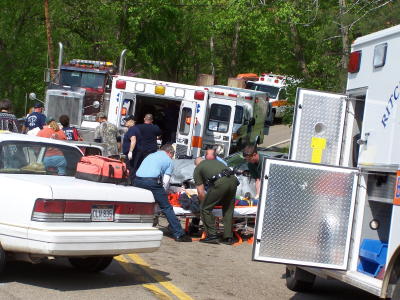 Ambulances from several regional
counties respond to Rt. 47 collision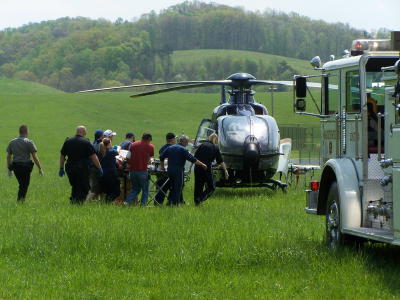 One injured was life-flighted from Beatrice,
Smithville VFD setting up LZ in field, possibly one other person also life-flighted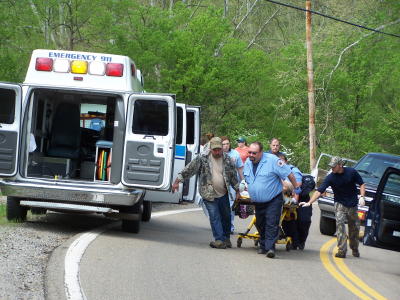 Calhoun EMS loading one of several victims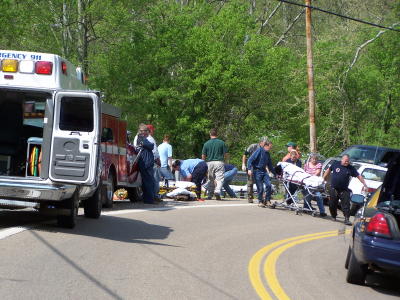 Emergency crews working to remove injured from scene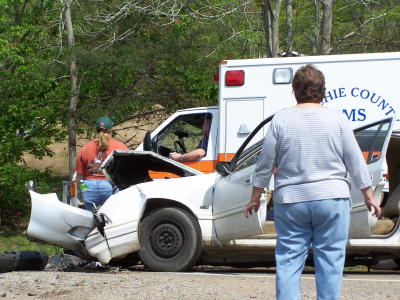 One vehicle that was involved in crash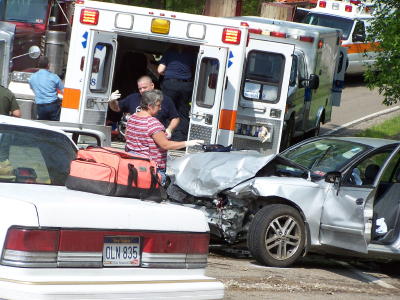 Second vehicle also had injured
A two vehicle head-on collision on Rt. 47 about one mile west of Beatrice sent about six individuals to the hospital, according to 911 reports. Seven people were reported to be in the vehicles, five in one and two in the other.
At least one person was life-flighted, possibly two, from the scene, while ambulances from Ritchie, Calhoun and Wirt Counties transported the injured to Parkersburg hospitals.
A report regarding the nature of the injuries was not available, nor the names of the injured.
The Smithville Volunteer Fire Department responded to the scene.
Ritchie-Doddridge 911 requested mutual assistance from Calhoun, with the local service sending a crew.
Traffic was stopped for over one hour at the scene, located between Smithville and Macfarland.
Details will follow.