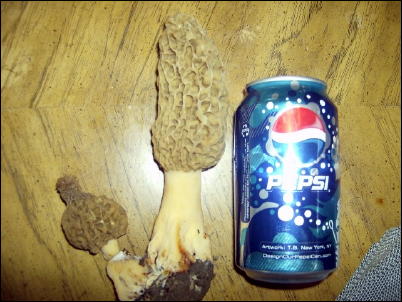 With food prices rising, there must be some relief in digging, cleaning and cooking naturally grown morel mushrooms from the Calhoun woods.
There's more than an ample supply this year, just waiting for the dinner table.
Jeffery Junior Arnold found lots in his backyard on Grannyshee over the weekend, 200 during one digging, while friends dug 400 during another search.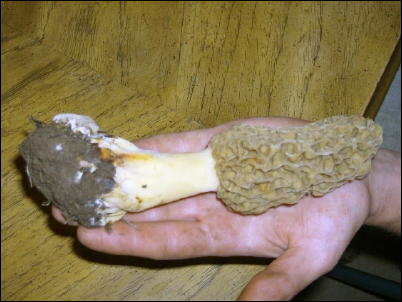 HARVESTING
The proper way to harvest Morels is not to dig them, but to cut them off above ground level with a sharp knife as the actual plant is under ground.
Doing otherwise will more than likely kill the plant.
"I have harvested morels for years as did my father and grandfather and have always been taught to harvest this way. I have seen many morel patches destroyed by digging them," says a reader.