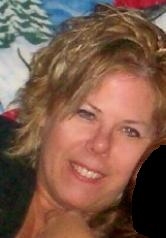 Kathleen H. Taylor
fieldaflowas@yahoo.com

Welcome back to Beason. We are so happy you come back each week to check out our latest happenings. I would like to thank everyone who continuously send such kind email and sometimes even computer advice. I appreciate it all.

I casually borrowed some lilacs from Sharon's house. Don't tell her I told you. I passed the lilacs everyday on the way to the bus and finally, the temptation got the best of me. I got enough for the kitchen table and for the shop. I would blame the missing flowers on the cows, but, they have been behaving this week. So, I guess I will have to take the wrap if I get busted.

I have been reminded several thousand times of how many days are left of school. For some reason, my boys don't' think I own a calendar. I, personally, am counting how many days of sanity I have left which coincides with the same time school lets out for the summer. I will have to give credit to Ethan. He, of course, had straight A's and 100 averages in all subjects except for one. I am not certain where he gets the brain from. I am pretty sure it must skip a generation. I have to suffer through every day on pure beauty, it's a hard job but someone has to do it.

Aunt Pete blessed our shop with her presence this past week. She was getting her usual big and sexy hair style. If I am a tenth like Pete when I grow up, I will be truly blessed.

The Ritchie County High School prom is going to be on May 3rd. Our shop books are overflowing with prom-goers. We are very thankful they chose to get their hottest look at Main Street Hair Studio and Tribal Tans. We also want to thank the Moms and Dads who let them choose our shop.

Remember your prom? I am so glad there is one of my prom photos in our yearbook for everyone to recall. I just want to gag when I see that picture. Let me set the scene for you. I got a perm the day of the prom. First mistake. (Let me say that was back in the Dark Ages when perms smelled repulsive and the stylist had not been to beauty school in 25 years-big difference between then and now.) Second mistake, I spent every second after that trying to loosen the perm up. Third mistake, letting my boyfriend wear a totally outdated tuxedo even for then. Fourth and final mistake, allowing my photo to be taken and put into the yearbook. What was I thinking? I am thinking I was in love and apparently the common-sense part of my brain had gone AWOL for the evening.

How about this Yahoo Email Chat? Is this convenient or what? You don't have to go into some freaky chatroom to talk to friends. I want to thank the person who brought this concept to my attention. However, it does help to have a computer that will work with you, not against you. I can't blame it all on the pc I guess. I think living out in God's country has a lot to do with it. I have nothing against God or his beautiful farmland, but, some reliable technology would be nice. I'm not going to get too hateful about it because He holds my north or south ticket.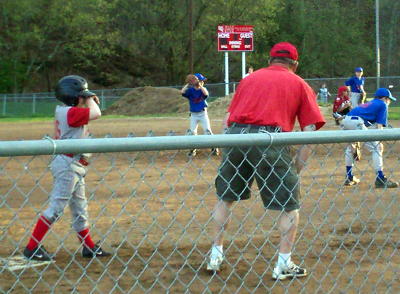 Baseball. Baseball. Baseball. I'm glad the boys like it, but, it's wearing Mom down. She already needs a little down time. Ethan digs baseball, but not near as much as Avery. Avery has figured out that baseball skills can lead to dollar signs. He is convinced he is going to the Major League. He needs to realize that I would only allow him to play for the Boston Red Sox. So, if there's any scouts from Boston out there in Ritchie County, he is one to watch.
Have a great week and keep smiling.