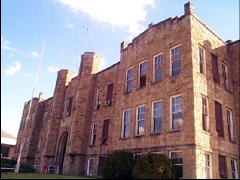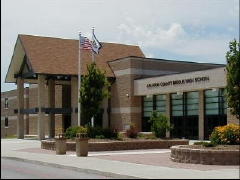 Calhoun County High School's Alumni Day is set for Saturday at CMHS at Mt. Zion, according to alumni president Loyd Wright, Class of '1955.
Wright said a report yesterday indicated 336 people will be attending, but there are usually some last minute registrants.
Roger Propst will be the MC for the event, JoAnn Stevens will speak for the Class of 1958 and Bill Ice will speak for the Class of 1948.
Wright said the Underwood building will be open for tours.
"We're welcoming back all alumni to the annual event for a day of meeting old acquaintances and recalling school memories," said Wright.
Classes to be honored this year, 1938 (70th anniversary), 1948 (60th anniversary) and 1958 (50th anniversary). Speakers for those classes will recall their schooldays.
Registration will be from 9-11:15 a.m., followed by a special program from 11:30-12:30.
Luncheon will be served at 12:30 p.m.
Class mini-reunions can be held in the afternoon, with lots of photo opportunities. A tour of Calhoun Middle-High School can be arranged.
The registration fee for the day is $12, which includes the meal. Deadline is June 27. A $3 alumni fee is optional, which is mostly used for scholarships.
Make checks payable to CCHS Alumni Association, PO Box 11, Grantsville WV 26147.
Additional officers of the alumni group, Anne Smith (1960) vice-president, Jean Simers (1966) secretary and Emily Gainer (1964) treasurer.
A number of classes are having special reunions on the side.