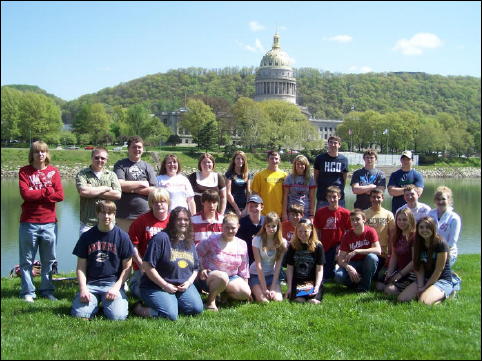 This week a group of Calhoun High School students traveled to the University of Charleston and were given the opportunity to tour the campus, which included the new School of Pharmacy and Fitness Center, admissions' office, gymnasium, various lecture halls, and the freshman dormitory.
The group was introduced to the UC student life and college programs through a video and the students asked questions about programs of study.
This is the third of four visits planned for students this year to regional colleges and universities.
A final visit is scheduled for West Virginia Wesleyan on May 19th.
The visits are promoted by the Gear Up program for freshmen students.
Courtesy of Calhoun High School