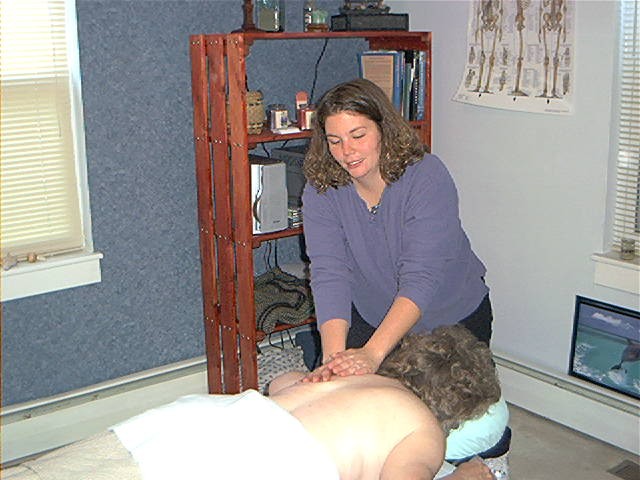 Massage therapy helps Relieve stress and aids in relaxation
Helps relieve muscle tension and stiffness
Aids in quicker healing of strained muscles and sprained ligaments and reduces excessive scar tissue
Reduces muscle spasms
Provides greater joint flexibility and range of motion
Enhances athletic performance
Promotes deeper and easier breathing
Improves circulation of blood and movement of lymph fluids
Reduces blood pressure
Helps relive tension related headaches and effects of eye strain
Strengthens immune system
A graduate of the Mountain State School of Massage in Charleston, a six-month program of study, Tracey Rogers is a certified Massage Therapist, passing the license requirements. She also practices in Summersville.
"I started having interest in massage because of my own back problems," she said. "I know it benefits people in many different ways."
Tracy will be working at Nu-Look in Grantsville (near Pursley's Furniture). There is a 30% discount with the first visit. Gift Certificates available for the holiday season
30 Minutes - $22
60 Minutes - $45
90 Minutes - $67
Appointments may be made by calling 655-7134, 354-7800 or 872-9143.