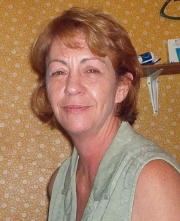 By Janet Siers
304-655-7254
countrymebe@yahoo.com

Daddy has had a urinary tract infection and took medication for that and during this time he was falling a lot. He was in Braxton Memorial Hospital March 3rd to the 14th. Dehydrated, anemic and delusional. He was transported to Laurel Nursing and Rehabilitation at Big Otter March 14th to the 31st and is now at Miletree Healthcare Center in Spencer. Ray and I would like to thank Blaine for all his help in driving to Gassaway and to both Health Care centers.

Friday our pigs were up in the road. I had no idea they were out when I noticed a man coming down the driveway. Allen Parsons was so kind to help me get them back in the pen. Thanks Allen.

Bill, Amy and the children are visiting with Glen Siers this week-end. Glen is getting ready for them and has the grill ready.

Well as of Monday morning I don't have to feed the pigs anymore. It's their turn to feed me.

It was nice to meet Ermal Vaughan and her husband Pat when she came for a perm. Blaine King was here and we all had a nice time.

I'm looking forward to spending a few days with Heather and the babies since March has been overwhelming.

Everyone have a wonderful week!