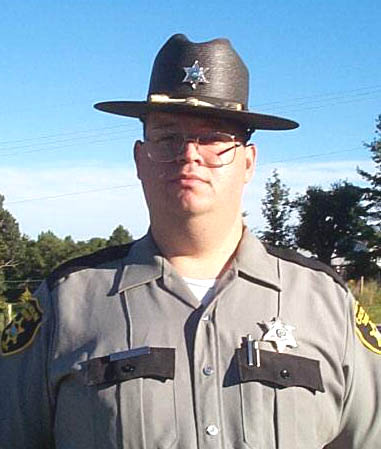 Former Chief Deputy Sheriff, Richard "Rick" Postalwait has been appointed Calhoun Magistrate, filling a vacancy created when Magistrate Steve Johnson resigned about one month ago. The appointment was made by Circuit Judge Thomas Evans III. Several candidates reportedly filed for appointment.

The twenty-nine-year-old Postalwait, a graduate of the West Virginia State Police Academy, served as a Deputy Sheriff in Calhoun from 1994 to 2000. He currently is working as a corrections officer at the St. Marys Correction Center.

Postalwait was defeated in a four-person race for the position in 2000. "I have had the opportunity to study and apply law on a daily basis," he said at that time. "The judicial system shapes our lives and determines our future conduct, both individually and as a society," he said. "Justice and treating people equally are the hallmarks of the judicial system."

He will serve in the position until a candidate is elected in 2002, after undergoing special training. Several candidates are expected to file for the May primary. The elected candidate will officially take office when the November ballots are counted.

The West Virginia Supreme Court is investigating wrong-doing by Magistrate Steve Johnson, according to Judge Evans. Johnson resigned when the court commenced the investigation.