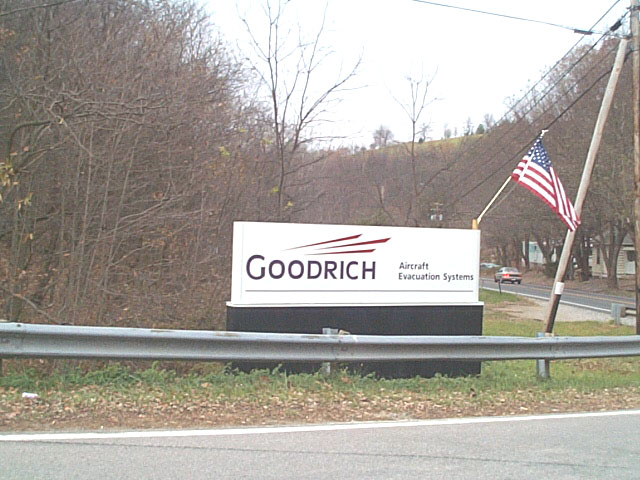 Goodrich entrance US 33-119 in Spencer
Grass roots efforts continue to try and save about 150 Goodrich jobs in Spencer. Workers were told last week the plant would be closing in 2002, the operations being moved to two other Goodrich sites.
Mark Whitley, Roane's economic development Director, said the community would try and change Goodrichs mind. Gov. Bob Wise is using his new "SWAT" team to help with the situation. Union President and Calhoun resident John Simmers said he is willing to work with the company to keep jobs here.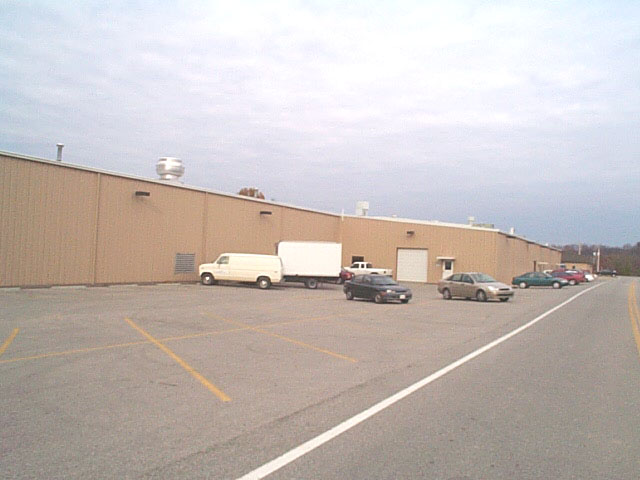 Plant is located at Roane County Industrial Park
The Goodrich closing follows on the heels of about 400 jobs lost when Kellwood closed, most of those jobs going to foreign counties. The greater Roane community is adversely affected, with many workers coming from Calhoun. About 75 Goodrich workers are Calhoun residents.
The community was earlier hit with the loss of two major employers, Norris Industries and Spencer State Hospital.
When several rural West Virginia counties with some of the highest unemployment in America are struggling to attract basic businesses and light industry, many existing employers are bailing out or going defunct. The Troy Mills plant in Harrisville, which employees 120 workers, has reported a $4 million loss. An order was given to "facilitate the sale of substantially all of its business and assets."