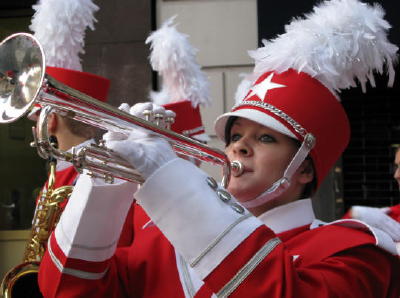 Calhoun High's Briana Blankenship is attending the National Trumpet Competition this week at George Mason University in Fairfax, Virginia, near Washington, DC.
Briana has been invited by Marshall University Trumpet instructor, Martin Saunders, to travel with the Marshall University Trumpet Studio to participate in this prestigious event.
Trumpet players from all across the USA will be attending and competing in this national event.
Briana will be attending Master Classes taught by world renown clinicians such as David Krauss, Principal Trumpet Player for the NY Metropolitan Opera Orchestra, Terrell Stafford, Jazz Artist and educator, and many others. The students will also attend a number of concerts by groups such as "The Army Blues," "The Navy Trumpet Ensemble," and the "United States Marine Band."
The students will also have time for sight-seeing and touring in Washington, DC.
Courtesy of Calhoun High School