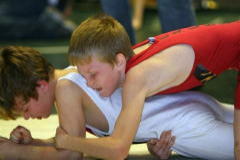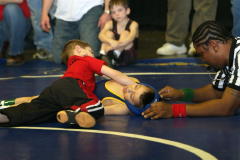 Submitted by Kristie Ritchie
Calhoun Youth Wrestlers competed in the Jr. State Championships March 1st and 2nd at the Beckley Armory.
Results - Cole Ritchie 2nd, Ethan Dye 3rd, Jakiah Hickman 3rd, Houstin McCune 4th, Cody Starcher 4th, Jerry Jones 5th, Casey Ritchie 5th, Brady Dye 5th, Corey Metz 6th, Dalton McCune 6th
Congratulations boys you represented Calhoun County well!
A special thanks to Jimmy McCune, Chris Metheney, Tim Metheney, Danny Gordan, Jerry Jones and B.J. Whipkey. Also huge thanks to the parents and community for their continued support of this program.