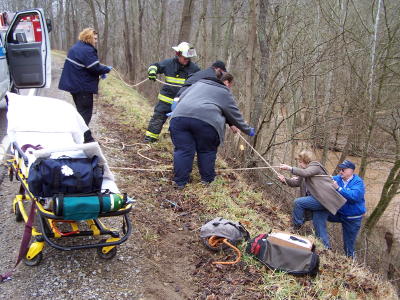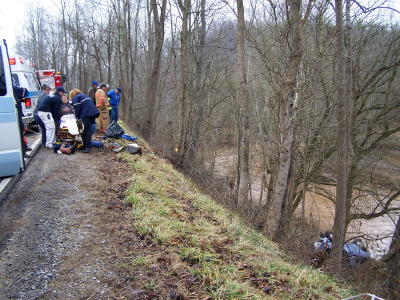 Vehicle nearly lands in river, Woman climbs steep
hillside with assistance, claiming little injury
Two Roane County residents barely escaped going into rain-swollen West Fork River near Arnoldsburg this morning.
The Ford Ranger traveling south on State Rt. 16 went out of control and over the hill, striking two sets of trees, landing within feet of the high water.
Despite severe damage to the vehicle, neither the driver nor his female passenger, described to be in her 60s, appeared to be seriously injured.
The driver was identified as Fredy Carter and his wife, Paula.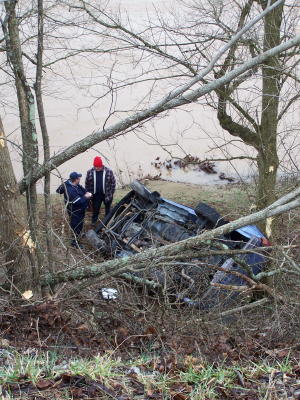 Truck hit two sets of trees, saving
it from going in flooding water
The female, saying he was not injured, walked up the steep hillside with assistance from emergency workers and ropes.
She was taken by Calhoun EMS to Roane General Hospital for evaluation.
Calhoun EMS dispatched two ambulances to the scene and the Arnoldsburg VFD responded at 9:36 a.m.