By Bob Weaver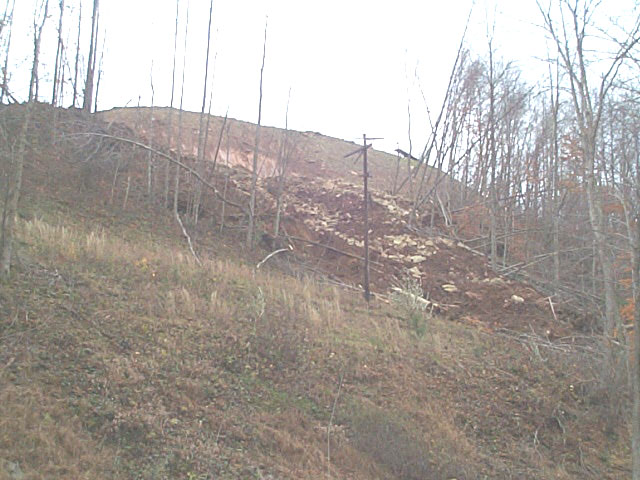 Slide from deep well site slips toward Route 5
Hundreds of tons of earthen fill broke loose from Ardent Resources deep well site along Route 5 yesterday morning, knocking down electric poles and causing a loss of power. The deep well rig, according to a spokesperson, was not hindered.
A large chunk of earth on the eastern end of the site broke loose about 4 a.m. and slid down the steep hillside toward Route 5 near the mouth of Bull River, two miles from Grantsville. Power was out from the Bethlehem Church to the Gilmer County line most of the day.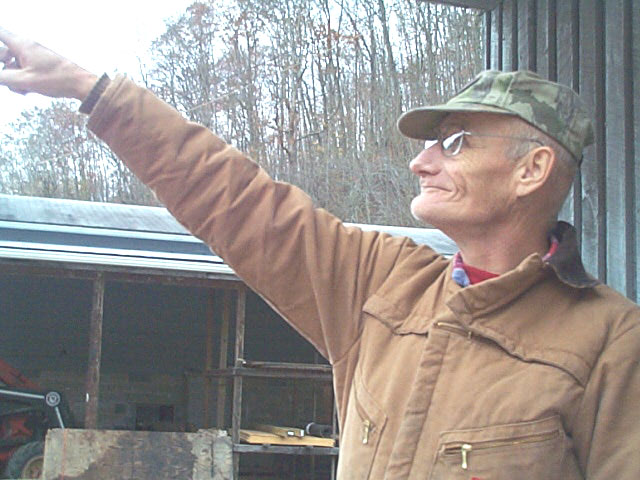 Howard Johnson of Pro Hardware explains dilemma
Crews from Allegheny Power and their contracted services, about thirty workers, spent most of the day constructing new electric service.
Ardent Resources could not be reached for comment.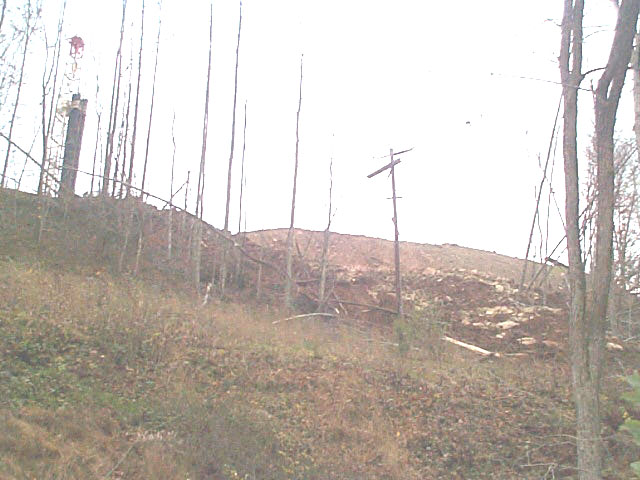 Slide downs power lines (deep well rig on left)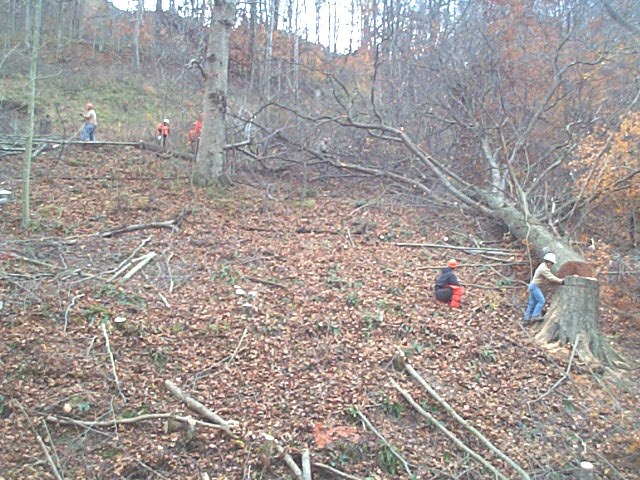 About 30 workers construct new power lines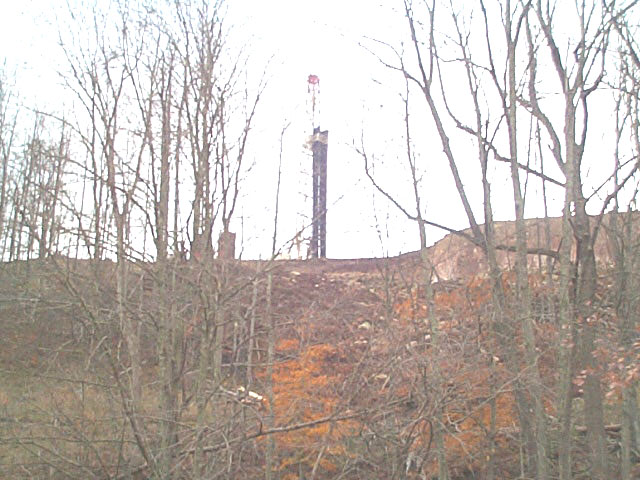 Deep well rig on hill above Rt. 5