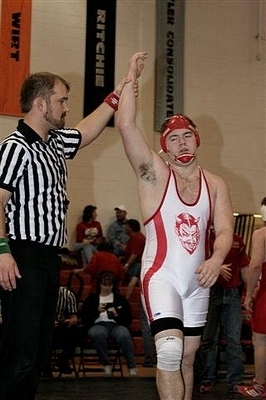 Zac Yeager
Submitted by Penny Yeager
Calhoun County High School hosted the Regional Championship Wrestling Tournament Saturday, February 16 at Mt. Zion.
Calhoun had two First Place Champions in the event, Cody Clark at 130 pounds and Zac Yeager at 215 pounds.
Ben Laughlin 135 lbs, and Jeff Goodrich 152 lbs. came in second place.
Sean Gungle 125 lbs., Aaron Yoak 145 lbs., and Tim Sutro 171 lbs. each placed third.
Fourth place winners were, Nick Stevens 112 lbs., Austin Moore at 119 lbs., and Caden Arnold at 160 lbs.
Ten Red Devil wrestlers will go to the State Tournament in Huntington February 21-23.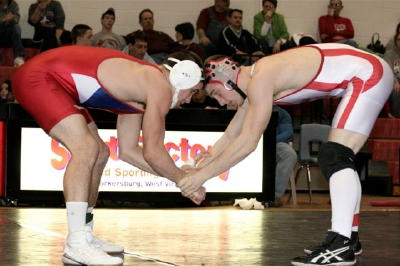 Jeff Goodrich (right)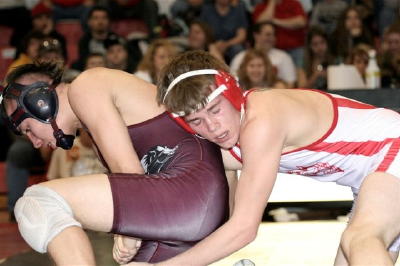 Cody Clark (right)
Ben Laughlin (top)