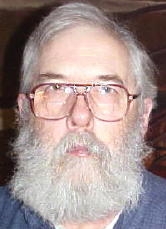 By Alvin Engelke
alvinengelke@hotmail.com

Brent Butler, age 33, who was murdered in Elizabeth, was laid to rest up on Beech. While three have been charged in the death there are others who were involved whose identity is known locally. It is hoped that those involved will be held to account, actually seriously held to account.

The local area received more snow and very slippery roads. A tractor-trailer got hung up on the east side of the Annamoriah hill and another woman went into the ditch to avoid hitting the rig.

Janet Collins and Zola Bell motored to Spencer and came back through Ground Hog. They made it down the Blankenship hill but they slid on the ice & went over the hill down below the old Ann's Run school. Their chariot rolled and they were bruised and banged and while not seriously hurt they were seriously scared. They walked to the Carl Ferrell residence to get assistance, as some others were fearful to let them use the phone to call for help.

Some local residents were grocery shopping in Grantsville when they witnessed a strange spectacle. In the parking lot there was a rope attached to a Chevy Blazer that was going back and forth on the back of the lot. The first time the rope broke and then they tried again. Well, it seems that 3 employees of the store were tying a rope to shopping carts that were over the bank and then using the blazer to pull them up into the parking lot. Some wondered if the manager was out of town.

An Easter Sunrise service and breakfast are being planned at the Burning Springs M. E. church.

Mabel Scites is scheduled to move to the Masonic Home in Vienna.

Kim & Allen Plummer and children, Scotty Copen & new baby were among those visiting Mr. & Mrs. Carl Ferrell. Scotty is working in the oil field and the baby "was just loving Donna Sue to death."

The USDA has announced that the 2008 national farm cash income will be $96.8 billion, up $9 billion from 2007 which was a record. Locally there are several new calves while hay continues to be a premium. Round bales are fetching $65 each and one fellow found some 75 lb wire tied bales @$5.00 each.

There is a new term now being used called electile dysfunction which means the inability to get aroused by any of the candidates for president. All three left standing share many of the same views and all have the blessing of billionaire currency manipulator George Soros. While it has been generally known that Her Thighness & Hussein Obama had his blessing it has now been learned locally that Soros, as well as Teresa Heinz Kerry, have been financing McVain since at least 2001. So much for the "straight talk" about taking the big money people out of politics. "The Woman" has the backing of the Chinese communists and "The articulate fellow" has the backing of the Latin American communists. All of them at least give lip service to the global warming hoax. Meanwhile, in an alternate universe, the state tax department has taken the view that most of West Virginia is either going to be strip mined or at least long wall mined within the near future and has increased mineral values by large multiples (20 or 30 times higher).

It was learned that the state County Commissioners Association voted to oppose the surface owners rights bill now pending in the legislative body down at the Mouth of the Elk. They were told this would "impede economic development". For certain this should make some excellent issues for those who are running against incumbents. Imagine the fun, "You don't believe that surface owners should be paid damages?" "Are you really opposed to having landowners having a say in where pits, ponds, roads & locations are to be placed on your property?" "Is it really OK for an outfit to bring in noxious weeds on your property & than you have to try to eradicate the pests that others inflicted on you?" "How can you justify someone just coming in without asking, tearing up the timber, building roads (even across the neighbors without permission), damming up the streams and then just walking off."

Equitable and Chesapeake have been running a big dollar ad blitz about how much good they do for the citizens. One of the gimmicks is "look at all the severance tax we pay". Of course those records are "confidential" but on the severance tax form there is a line for a deduction if one builds a headquarters. One might ask how much of a tax break did the Big Boss give Chesapeake for their new offices?

Equitable has been informing landowners that "they no longer offer unlimited free gas" to homes that are situate on their leases. The leases which were signed in the 19th or early 20th centuries are still in force and the company is adamant that royalty payments of from $50 to $300 flat rate per gas well per year are not only still valid but perfectly proper. Of course in 1900, $300 was a good annual income for an ordinary person. Nowadays some lease men make more than that a day. Of course the free gas clause is still good and does not require permission, as an Equitable spokesperson claimed, from the original lessors. "Equitable is just being a good corporate citizen."

Local residents continue to get calls from Texas wanting to lease property to drill the Marcellus shale formation. The leases these folks have sent out are bad to say the very least with net royalty payments, storage, unitization for shallow wells, and no free gas. Mossi Alavi, Hasan Dashti, Ghasem Bayat and Asghar Nostrati are said to be principals in Americo Energy Resources, LLC which is involved with Acadian Energy Resources, LLC which, apparently, is associated with Winn Energy & J. Howard Bass. Some believe that these folks are really acquiring leases for a larger, better known firm.

The price of local Pennsylvania grade crude oil rose $2.25/bbl over the weekend to $89.25/bbl.