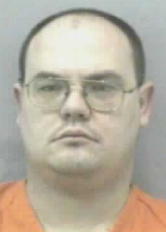 State Police have arrested a suspect connected to the death of a Wirt County man Brent Butler, 33.

Authorities say they took Oscar James Gibson, 33 (left) into custody this afternoon. Gibson was arraigned and is now at the North Central Regional Jail.

Gibson has been arrested for nighttime burglary.

No murder charges have been filed.

Court officials have said Gibson "was one of the individuals" who kicked in the entry door of Butler's residence," linking him to his assault.

Police had been searching for Gibson, along with Howard "Kenny" Murray, 31, in connection with the stabbing death.

Butler was stabbed to death in a small wooded area behind his Wirt County trailer early Wednesday morning.

Butler, who has a Creston address, is Calhoun-connected.

Details related to the crime...see earlier Herald story.