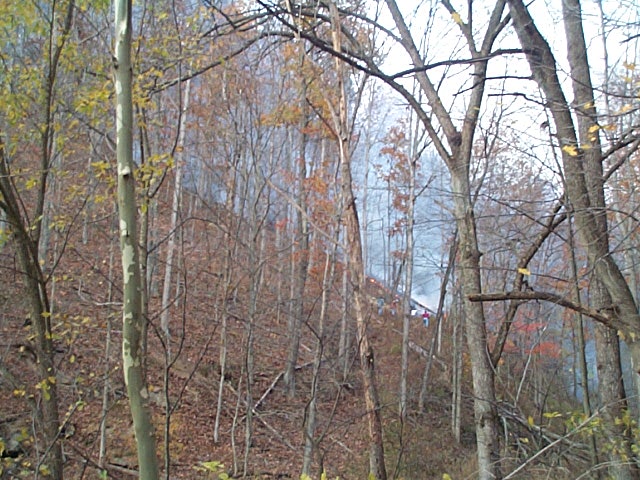 Firemen climb steep hill to create fire-break on Little Creek
All three county fire departments were fighting forest fires in different parts of the region last night. Extremely dry conditions with newly fallen leaves whipped by "Indian Summer" winds have contributed to the volatile situation, according to Forester Joe Taylor.
Fires burned on Little Creek, Euclid-Nicut Road and Oka Road during the evening, with the Grantsville VFD also answering a dumpster fire near the Calhoun County School Board Office in Grantsville.
Late Tuesday night a fire near Euclid-Nicut Road about seven miles from Orma, was still burning. The Arnoldsburg VFD responded to that location on a steep mountain above the highway at 6:02 p.m., since the Upper West Fork VFD was already fighting a forest fire on Oka Road. That fire, which was a re-kindle, was reported at 5:35 p.m. two miles from the Irene Gunn farm. It was brought under control by 8 p.m.
Both the Upper West Fork and Arnoldsburg VFD's were on the Euclid-Nicut fire late Tuesday night, with the Big Otter VFD in Clay County placed on standby. Forester Joe Taylor, who first went to a fire on Little Creek, was on that location. That fire was first reported last Saturday and has been brought under control several times, to re-kindle during the past four days.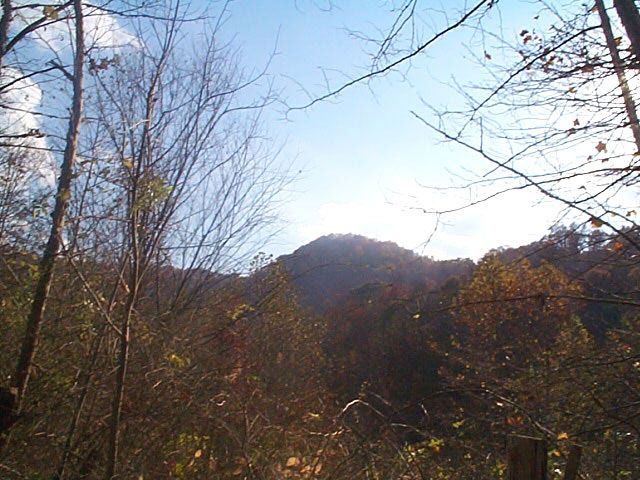 Euclid-Nicut fire is difficult to reach, around this steep mountain
About 75 acres burned in an area near the Little Creek Road about two miles from Creston. The Grantsville VFD responded at 4:46 p.m. after the fire crossed a hill between Bear Run and Little Creek Road.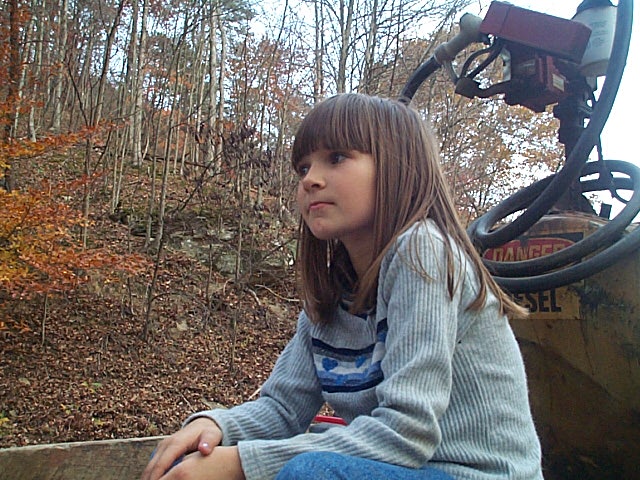 Eight-year-old Ashley Arthur called 911
Firemen and volunteers from the neighborhood fought the blaze, bringing it under control by 8 p.m. "We were really fortunate on this once," said Taylor. Part of the fire was on property belonging to Jerry Campbell. Eight-year-old Ashley Arthur called 911 to report the blaze.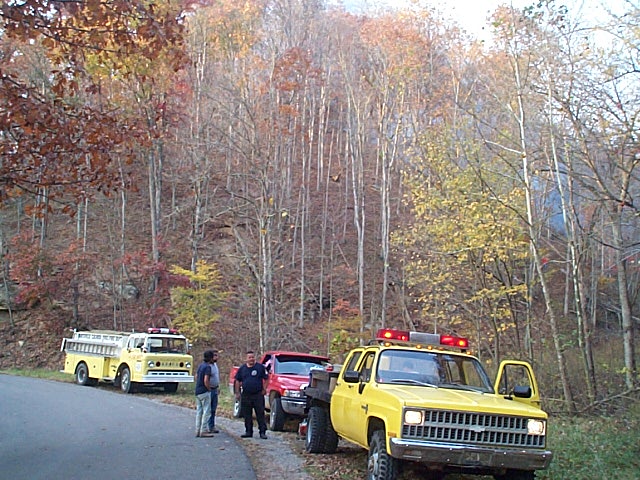 Smoke rises in distance on Little Creek Hill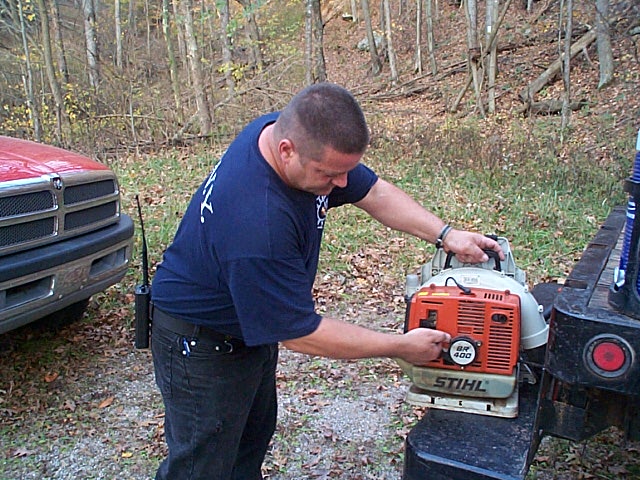 Leaf blower is among newer fire fighting tools
The weather forecast has been calling for rain showers, which could bring some relief to the situation.