With winter approaching, lots of Calhoun folks were out and about doing chores, making apple butter, having yard sales, mulching leaves and even fighting a brush fire, the first of the season. It was a beautiful "Indian Summer" kind of Saturday.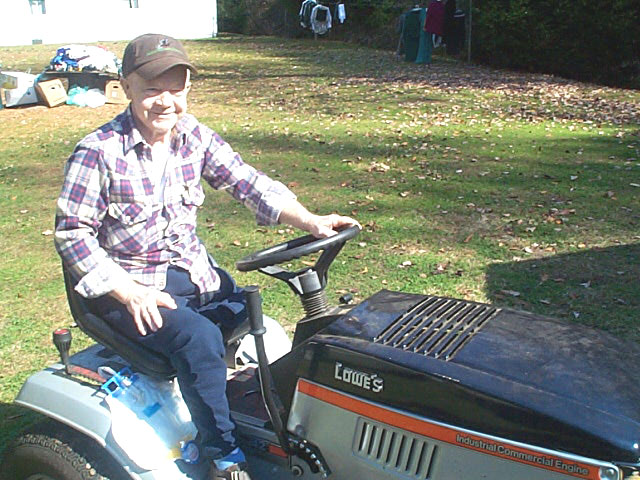 Leon Sampson was getting ready to "mow" some leaves. Leon is able to be outside after suffering serious health problems and the loss of a leg. "It's great to be in the sunshine," he said.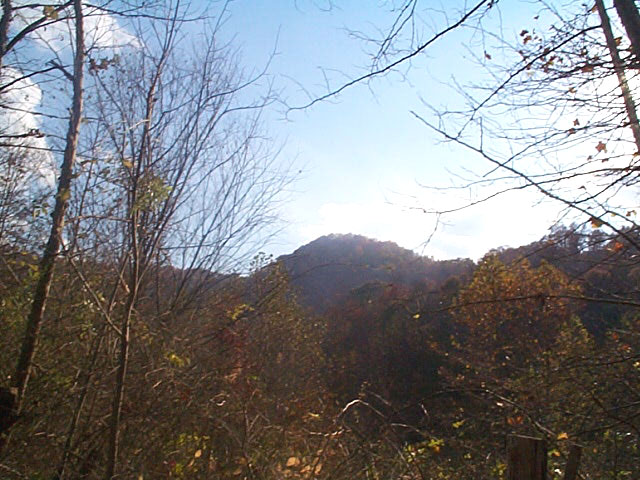 On this distant hill, very steep, above the Euclid-Nicut Road (near the mouth of Frozen Run) you could find some hardy volunteer firemen from the Upper West Fork and Arnoldsburg VFD's fighting a brush fire. The first report was about 7 a.m., but the fire re-kindled in the afternoon.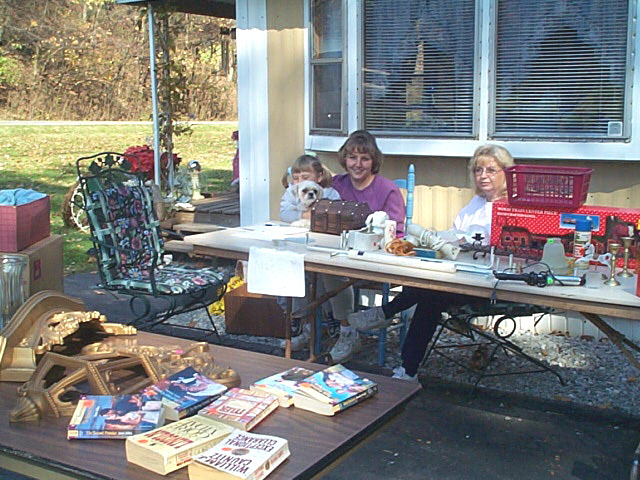 A quickly put together yard sale on Phillip's Run, with lots of folks stopping by. L to R: Daerra Stull (with dog Woody), Beth Stull and Sandy Runnion.
Larry Whited, the local Family Law Master, and his son Steve, loading a tractor to do some last minute work before winter. They took time to tell a few stories about Larry's early days in Roane County.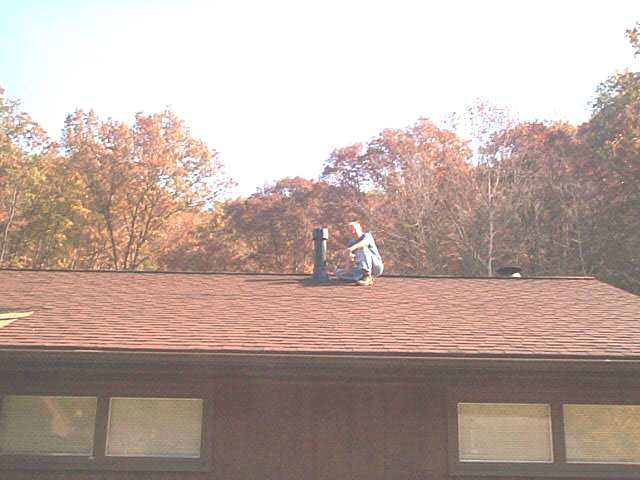 Duane Poling is fixin' his chimney, getting ready for some serious wood burnin'.