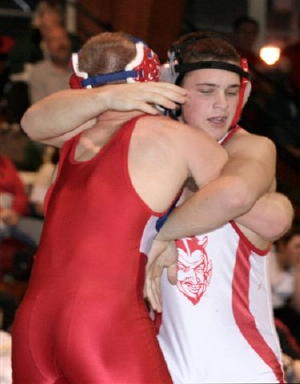 Caden Arnold
Submitted by Penny Yeager
Calhoun High School wrestlers participate in the Braxton County Invitationals on January 11 and 12.
The Red Devils placed 2nd in the 24 team tournament.
First place was 130 lbs. Cody Clark Second place was 215 lbs. Zac Yeager Third place winners were, 125 lbs. Sean Gungle, 130 lbs. Ben Laughlin, and 152 lbs. Jeff Goodrich.
Fourth place winners were, 112 lbs. Nick Stevens, 145 lbs. Aaron Yoak, and 160 lbs. Caden Arnold.
Sixth place winner was 171 lbs. Tim Sutro.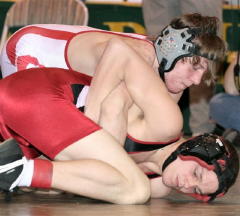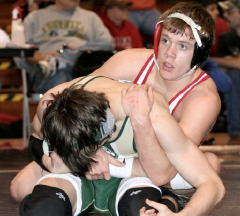 Sean Gungle (left) Ben Laughlin (right)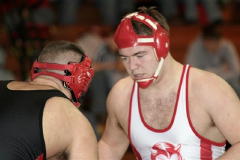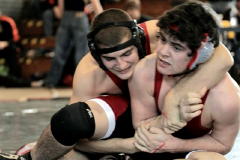 Zac Yeager (left) Tim Sutro (right)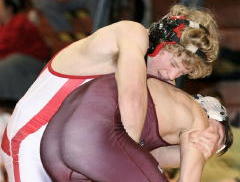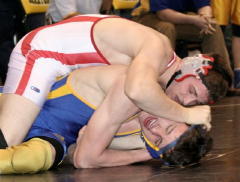 Nick Stevens (right) Jeff Goodrich (left)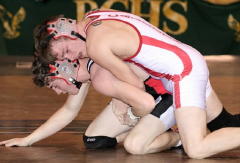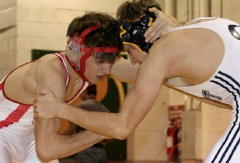 Cody Clark (left) Aaron Yoak (right)