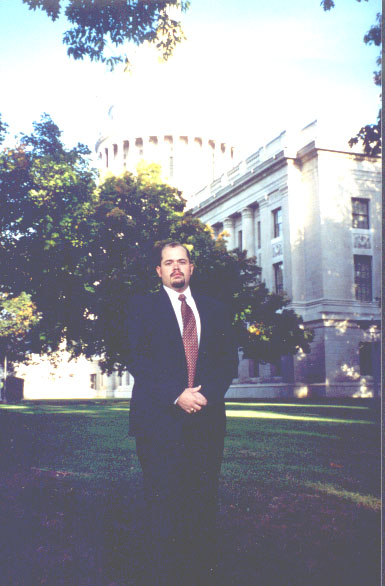 Kevin Postalwaite
Kevin Postalwaite knew he wanted to be a lawyer since he was in first grade, and launched his education shortly after graduation from Calhoun County High School in 1994.
After obtaining a BA degree from Marietta College, he was graduated from the WVU College of Law in 2001. Postalwaite passed the state bar exams in July and was officially declared an attorney at a special ceremony in Charleston last week.
He is licensed to practice law in West Virginia and is a federal attorney in Southern West Virginia. Postalwaite is currently working as a public defender in Jackson County, but is planning on opening a regional law office.
Prior to being accepted by the State Bar, he served internships as a Public Defender in Spencer, State Treasurer John Perdue's office and the trademark and licensing department of West Virginia University.
He is the son of Richard Burl Postalwaite of Grantsville and the late Carolyn McCartney Postalwaite. He is the brother of Rick "Bubba" Postalwaite, former Calhoun County Deputy Sheriff.