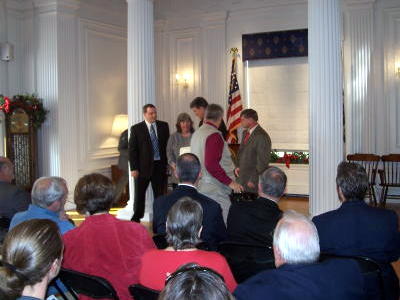 Grant money was issued by Gov. Manchin at Charleston ceremony
Gov. Joe Manchin handed out nearly a million dollars in federal recreation funds Thursday, with the cash divided between 22 projects around the state.
A project requested by the Calhoun Commission was approved for the Upper West Fork Park.
A new walking trail at the park received $33,222, requiring a 20% match.
The grant was issued through the Recreational Trails program.
Calhoun Commission president Rick Sampson and Michelle Sears, representing the park, received the grant at a ceremony in Charleston.
A picnic pavilion and some exercise stations are also planned for the park.