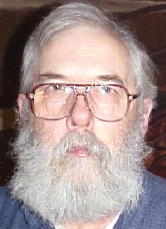 By Alvin Engelke
alvinengelke@hotmail.com

A big crowd was on hand for the Creston community Christmas Party. Connie Boggs, though recovering from major surgery, & associates pulled off a fine belly buster for everyone and a special event for the young & young at heart with a visitor from the Polar Regions. Santa was assisted by Mrs. Claus and a host of volunteers whose assistance was appreciated by all.

Wirt County Commissioner Robert Lowe was present as was Ted Grim and friend from Erie Pennsylvania. W. Harrison Schenerlein IV was among the younger ones who came to the Christmas party wearing a Santa suit. He spent the weekend visiting at the Engelke residence.

As someone said, "The drought now should be broken." The local area had high water closing some roads and causing some Crestonites to have to walk around the hill to get to and from their residences. By Sunday evening the area was again receiving snow.

Ricky & Randy Tucker were among those calling on C. Glen Arthur.

William Albert Wilson, Jr. age 54 passed away at his home in Elizabeth early on the morning of December 10. He had battled complications of diabetes for many years. Junior had been active with his father in the timber and sawmill business and had worked in the oil fields and was an active cattleman.

He had helped out during both the '85 & '97 floods and actively helped with community events and assisted when Donna Ferrell operated the Creston store. He is survived by his mother, his wife, Ann, and daughter Chrissy Lynn, her husband Rev. Barry Miller and two grandsons.

"Ike" Bell, age 74, of Cremo passed away after suffering another stroke. He had worked in the oil fields for many years.

Hattie Rogers, who in recent years had lived in Summersville, passed away. While living in Glenville she helped care for Nellie Engelke during her last illness.

Aretha Jane Pugh, age 60 of Mineral Wells, passed away after a protracted illness. She was the daughter of Ethel Davis Kirby and the late Bee Kirby. The Kirbys formerly lived near the mouth of Pete's Run.

Anna Reno reported that she was lucky in her car wreck and that the insurance would pay off on the old one so that she wouldn't start out in the hole with a new chariot.

A lady who says she is from the Census Bureau has been trying to check out a camper and house/cabin out on the Umstead Ridge. Everyone has advised her that she really doesn't want to go there even if she had a chariot with tires that would make the trip.

A local lad was told by the divorce lady judge that she was canceling his driver's license so when it came due he didn't renew thinking the judge lady had told him the straight. Much, much later he found out that she was in error and his license just expired.

When he tried to get a new license he discovered that he "had no physical address" since he was back living at home and his parents have a P. O. Box and he had no utilities in his name. Calls were then made to 911 mapping center to get the new address which was then provided to the bureaucrats at DMV but they said, "No!" explaining that the address was "only tentative" and "not an active address". It was explained that the State of West Virginia had fouled up the 911 addresses and was not the local folks fault but ...

Sue Miller and Juanita Greathouse were attending to business in Elizabeth the other day. Some might conclude that they were on a big shopping trip. Juanita picked up one of the famous Calhoun County Bank calendars.

Evelyn Bowman who is now 88 reported that she reads The Creston News each week to keep up with local events. She noted that she moved away when she was 18. The writer of the column remembers her when he was at Conservation Camp at Camp Caesar up in Webster County back in the 1950s. She noted that she was especially appreciative of being able to use the Creston Community Building for the Shimer reunions.

It was reported that a number of the new wells in Roane County were not even being fracted "as they were just being turned in the line as they were so good". Another oilman not associated with the firm checked out a few & had trouble getting a whiff of natural gas. It was said that one firm has an oil field in Yemen in addition to the Roane County field and folks are "urged to invest with them".

The folks down at Texas A & M University have come up with a new definition for political correctness. It is a doctrine, fostered by a delusional, illogical, liberal minority and rabidly promoted by an unscrupulous mainstream media, which holds forth the proposition that it is entirely possible to pick up a turd by the clean end.

The price of local Penn grade crude fell $2/bbl over the weekend to $86. Details were learned about the oil spill up at the old Eureka Station at Brooksville. Seems on one of their new oil lines they had installed a big fancy union with lots of bolts & nuts. Well, it seems the union was close to another oil line and the vibration of the line caused the nuts to rub against the other line rubbing a hole.

Mr. & Mr. Carl Ferrell were attending to business in Pettyville.