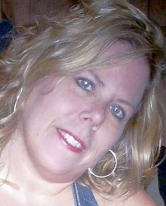 Kathleen H. Taylor
fieldaflowas@yahoo.com

Here I am without a computer once again. It's killing me not to have some sort of connection to the real world. Or perhaps the "enhanced" real world. I am sure you have heard the song, "Online" by Brad Paisley. So much cooler online, yeah right! Online, a fantasy land where one can be anyone from the Queen of England to Cindy Crawford. If one is so great, why waste valuable time online when you should be ruling the world with all the money, status and overall good looks? I never did understand that. I used to do a lot of instant messaging with genuine friends (or some that I thought were genuine) but I really don't have time for it anymore. I use the Internet now for more realistic things. However, I am guilty of doing the myspace thing, but more for playing with the graphics and design. I time myself on how fast I can freeze up the computer with all my trial and error. I think there has been more error than anything else. I have come across some old high school classmates on the journey through myspace. So, that part of it has been worth the frozen moments. I do not and will not encourage this site for use by children. I've seen things that I don't think I was old enough to view. I'm not usually easy to shock, but I have been shocked immensely to the bone. But, that's only my opinion, and you know what they say about opinions…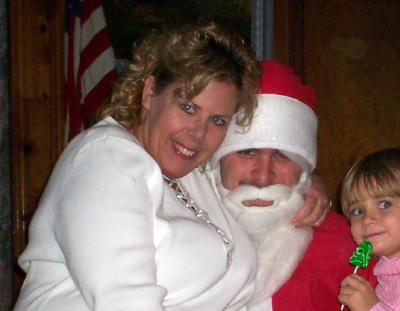 The Christmas Program was very nice. I think our little play came across very well. For some reason, everyone thought I made a perfect Lucy. I was disappointed that I did not see Mr. Lucas there waiting to invest in my talent for future scripts. But, I am sure his flight was late getting in. I had to go to work, so we probably just missed each other. I am sure he will be in contact with me soon. We didn't have quite the turnout that we had anticipated, but we appreciate all that came in spite of the weather. The "Man in Red" made an appearance and surprised all the little ones. Avery flipped his attitude switch and felt he didn't need to discuss presents with Santa. However, I did not hesitate to jump on Santa's lap to discuss my presents. He did stress that I had to keep my list clean this year. I told him that it would be difficult, but I would try.
We need to congratulate Mrs. Bobbi Bonnell for being named "Queen of the Forest". According to my sources, she took down a beautiful 10 point buck. I didn't get to hit the woods this year. I wanted my kids to have "Dad Time" before I ventured out into our forest with him. Rest assured I should not be alone while handling a firearm. I see bad things happening if I were being allowed to do so. The other day I supposedly had a clear shot from outside our back door. But, by the time Brian and I told each other to shut up a thousand times, it took off. It's like when we are in the car and each of us always has some suggestions for our driving skills. But he is smart enough not to be too suggestive when I have a weapon in my hands.
How about this mess going on with WVU? I think it's very lame that someone could walk away from kids who have worked so hard. It seems that money has been a trump card in past and present decisions. In my opinion, West Virginia may not be the most prestigious place to be. But, we know that we can accept help from others when we break down along the road. We can sleep at night without worry that the person next door is not being raped or killed. We can send our kids to school and trust them with our professionals. So, with all that in mind, I am going to agree with the Parkersburg paper. "If that person wants to go, let him go."
Merry Christmas to you and yours. May we look upon the New Year with excitement for a chance to renew our hearts and minds.