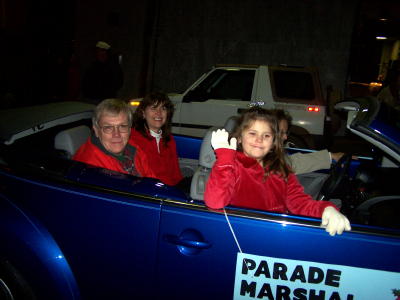 Parade Marshal Roger Jarvis and wife Linda,
accompanied by granddaughter Kaylee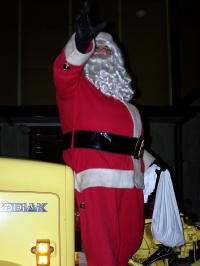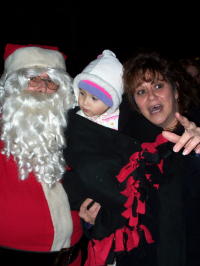 Santa arrives on Grantsville fire truck
to be greeted by anxious admirers
The chill of winter and Grantsville's Christmas Parade brought Santa to town yesterday evening, with hundreds of kids flocking to see his arrival on a Grantsville Volunteer Fire Department fire truck.
Grantsvillian Roger Jarvis, one of the community's most dedicated volunteers, was Parade Marshal with wife Linda and granddaughter Kaylee.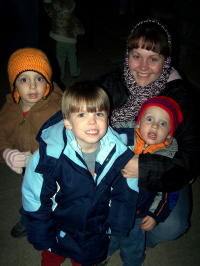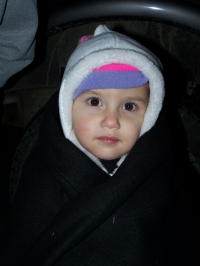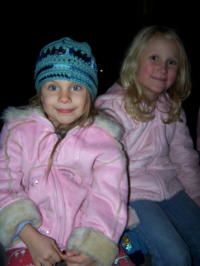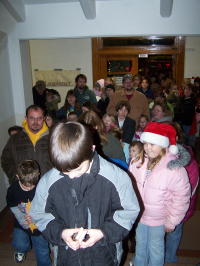 Waiting for parade and Santa's arrival
The Calhoun High Red Devil Band made an appearance with a visit from the neighboring Smithville VFD with their fire truck aglow with 10,000 lights.
The event was sponsored by the Grantsville Lions Club.
There were floats and reigning queens and princesses.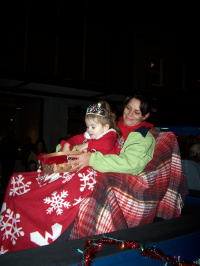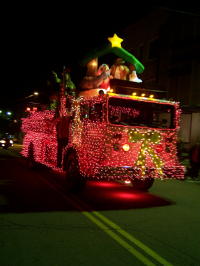 Bundled for winter night - Smithville VFD truck with 10,000 lights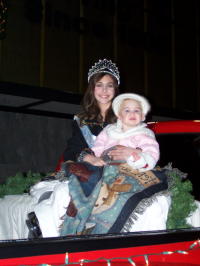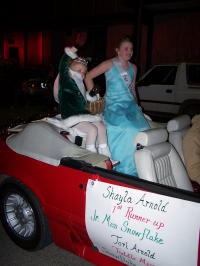 Dominique Collins, Jr. Miss Snowflake (L) -
Shayla and Tori Arnold, Snowflake pageant winners (R)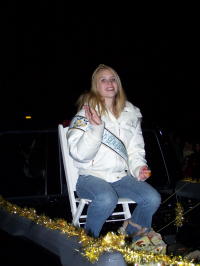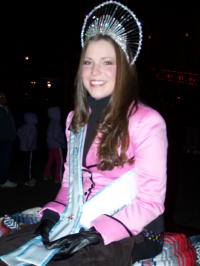 Maria Kisner (L) Golden Delicious Teen 2007 -
Snowflake Queen 2007, Michaela Yoak (R)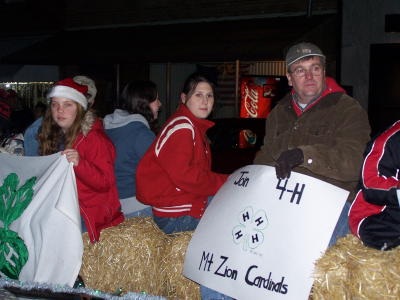 Mt. Zion 4-H Club float
More to follow with photos of kids and Santa ...