By Alvin Engelke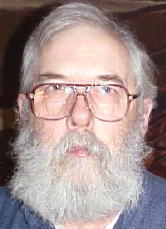 By Alvin Engelke
alvinengelke@hotmail.com

The Creston auction will be held Saturday, December 1 starting at 6 P. M. at the Creston Community Building. Bobby Ray will have in Christmas items along with his regular goodies. It will also be a good time to come and swap deer hunting tales.

Rev. Bob Stanley brought the message at the Burning Springs M. E. church, as there was a pulpit exchange. Also at the service was Rev. Dean Ash.

W. A. (Junior) Wilson's residence at Annamoriah burned down Tuesday evening. It was understood that a pet knocked over an oil lamp. Junior had been in the hospital.

Longtime head mechanic at the Wirt County road garage Harry McCumbers passed away as a result of heart problems and pneumonia fever. Harry was not one who feared hard toil. He also gladly shared the knowledge he knew to help others, including his coworkers & supervisor. When he spoke one would do well to listen.

Delbert "Bo" Gainer, who lived for years on Pine Creek passed away. He was the head mechanic at the Calhoun road garage. He could take string, wire, rubber bands and some odd parts and get or keep stuff running or at least get it back into the shop. He also loved motorcycles.

Dan McDonald of Sycamore passed away after problems with cancer and a stroke. He was the long time Calhoun Republican County Chairman and was, among other things, president of the Little Kanawha Area Development Corp., a two county group that works for economic improvement in Wirt & Calhoun counties. He had retired and moved back and spent his time trying to bring West Virginia into the economic mainstream rather than at No. 50.

When Dan realized that his health was failing he made a special effort to be sure that the development corporation was all in order so that it would seamlessly continue functioning after he was gone.

The firing of the state archivist by the Big Boss and the Goodwins has now made national news. One might say that is how the state maintains its "image".

Several fine bucks were harvested locally and area residents have been busy working up deer meat. Some local landowners also had to put people off their land. One outfit had been run off somewhere else before slipping in on land in the Creston area.

The Loudins spent some time at their place on the Richardsonville road and did some more work including putting up the stove pipe.

Anna & Jane Engelke, Scheny and Harrison Schenerlein were calling at the Engelke residence in Creston. Anna & family also celebrated her birthday at the Pepper Mill located in the old Wind Mill across from Camden Clark Hospital in Parkersburg.

Mr. & Mrs. Todd Rhodes and daughters were calling in Creston on Thursday.

Don Rhodes had Charley Menefee help fix up his rental trailer in Creston so that a woman, connected somehow to Rusty Rhodes, can move in. Don was also doing some road hunting.

Chesapeake Appalachia announced that they were going to do some new deep tests and it was learned that at least two other firms are contemplating similar ventures in the area before too long.

One local producer determined that the gas he sold on the Dominion system (Mother Hope) last month fetched less than $6/dekatherm after all the charges were deducted. November gas on the Hope system will be $7.55.

The price of local Penn grade crude is now $91/bbl and the futures price would indicate that it should stabilize in that general area.

Locally one can always burn wood if petroleum products are unavailable or are too costly for the budget. However, elsewhere this may soon no longer be the case. Out in San Francisco there is a move to ban fireplaces as apparently the smoke is choking the fruits while some claim the fireplaces cause "global warming" even though the changes in the weather have almost nothing to do with human activity.

The Annamoriah Cowpoke and Steve Basnett were among those calling at the R. W. Arthur residence. Charles Russell reported that Bessie had cooked for a houseful.

The deadline for filing for delegates to the West Virginia State Republican convention on February 5 (Super Tuesday) is November 30. 18 delegates to the national convention will be picked that day by those present at the state convention. This is a real chance to have a say on who the Republican nominee will be, the first time West Virginia ever had any significant input in modern times.

The local area had a cold night which finished off most of the flowers and things that had lingered on far later than usual. One local resident had some phase changes in his water lines.

Some local residents went to the closeout sale at Ralph's Market on south side in Parkersburg. Some remember when Roane native Ralph Looney opened a fruit stand there and for decades local residents shopped there. The late Mrs. Charley Tucker, who formerly played the piano at the Creston M. E. church, was a longtime checkout lady at Ralph's. It was understood that Foodland bought the place to shut it down. Those who used the bulk and wholesale part are now in a quandary at to where to get items for their businesses and civic organizations.